2012 Predictions: The Navigation Layer of the Website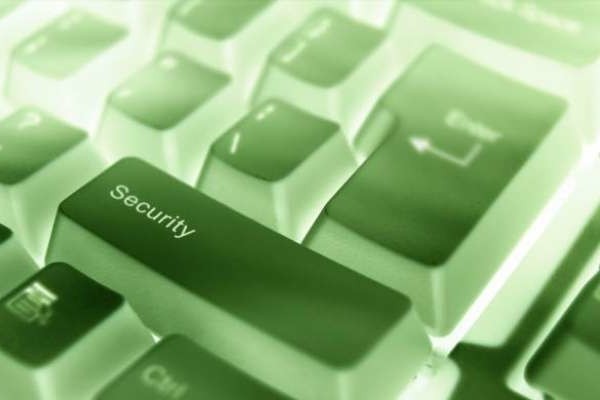 2012 Predictions: Silver Tail Systems
Since the commercialization of the Internet, there has been an evolution with how cyber criminals are conducting malicious activities on Web sites. They are finding more and more ways to steal information, commit fraud, game website logic, and impact business operations. Central to the explosion of cybercrime in recent years is the continued evolution of rich Internet applications and exposure of critical business operations to the web.
As more business operations, both internal and external facing, move to web enabled platforms in 2012, the more opportunities criminals have to find loopholes, mine for valuable data, and exploit legitimate website functionality.
A New Attack Vector in 2012
Cyber criminals are becoming more creative and automating their way of exploiting vulnerabilities and business logic flaws at the Navigation Layer - which includes all behavior on a website and may be referred to as a clickstream.
In 2012, the industry will begin to recognize a new classification of attacks executed through the Navigation Layer. This insight will begin to give organizations leverage as they start to look at web-born threats in a new way.
The Navigation Layer
Simply put, the Navigation Layer is how users of web services access and interact with various resources and functionality of websites. Purchasing a digital camera on an e-commerce site, balancing your checkbook using online banking, and interacting with project plans on a company intranet are all examples of activities that take place in the Navigation Layer.
The reason this is such an attractive target for criminals is that the functionality that enables their criminal activities, in large part, has to be made available to legitimate users. As long as there are websites, criminals will be looking for ways to take advantage of the data and functionality made available through those sites. Although certainly not an exhaustive list, a significant portion of online criminal activity can be seen in the categories of Business Logic Abuse, Data Scraping, and Architecture Probing.
Traditional Security Struggles to Protect the Navigation Layer
The cybersecurity challenge facing businesses and organizations is that it is notoriously difficult to detect and defend against Business Logic Abuse, Data Scraping, Architecture Probing, and other types of attacks executed through the Navigation Layer.
Traditional approaches that leverage deep-authentication of users, transaction risk modeling, link analysis, event correlation, etc. are still critical to have in place, but are rendered largely ineffective when confronted with 'low-and-slow' processes scraping site data or with attacks carried out by networks of hundreds of PCs infected with criminal-controlled malware. Moreover, criminals are continually changing their attack strategies and developing new methods of exploiting website functionality. Keeping detection systems up-to-date with the latest attack vectors is incredibly challenging.
Defending Against Attacks in 2012
All of this may seem overwhelming and rightfully so. However, there are a few aspects of this type of criminal activity that begin to level the playing field.
First, these attacks all take place through the Navigation Layer and website owners control this layer. Although the functionality exploited by criminals typically is required for the use of legitimate users, businesses and organizations can have visibility into every aspect of the traffic going through the Navigation Layer. The ability to monitor this wealth of traffic is invaluable for detecting attacks coming through the website and for performing forensic investigations of past events to better inform detection and mitigation decisions in the future.
The other area where businesses and organizations have an advantage is that criminals, in order to execute their attacks, have to behave differently than normal users of a website. Normal users do not try to log in using tens, hundreds, or thousands of different passwords. Nor do they crawl entire product catalogs on e-commerce sites or submit nonsensical chunks of data to web applications in the hopes that it will break. By leveraging full visibility into the Navigation Layer, it is possible to perform behavioral analytics on every click on the website and rapidly identify the outliers - those web sessions that are not behaving like everyone else using the website.
As web applications and web-enabled devices continue to rapidly evolve, the attacks on the Navigation Layer will continue to keep pace - using the latest functionality for something other than what it was intended for. But, by maintaining full visibility into the Navigation Layer and on every click occurring on the website, these evolving threats can be detected and mitigated in near real-time, thus preventing the often dramatic impacts of attacks that have gone unnoticed until the damage has already been realized.
About the author: Jesse McKenna is a Fraud Analyst at Silver Tail Systems
The Tech Herald welcomes 2012 related threat predictions from vendors, as long as they do not reference the end of the world and remain product neutral. All submissions are subject to editing and are due by December 20, 2011. Submissions can be delivered to [email protected] with the email subject of 2012 Predictions.
Like this article? Please share on Facebook and give The Tech Herald a Like too!
From our Other Sites
Man Makes Tiny Edible Pancakes with Tiny Kitchen Tools (Video)

This Japanese guy cooks up some pancakes…nothing special there right? Well he uses tiny implements to do it and makes perfect little pancakes. Kinda cool and they look tasty!

Well this one has been trending all over the web, just what color is this dress? It all started in Scotland when the mother of a bride-to-be sent a picture to her daughter asking what she thought of the dress. The bride and groom each saw the image differently, this then got posted online and picked up by some viral sites. The lighting in photo is probably causing different people to see it as either white and gold or blue and black. Prof Stephen Westland, chair of color science and technology at a University in the UK told the BBC that it was impossible to see what other people see but that it was most […]

Some great shots of the forthcoming McLaren 675LT. This coupe will get you to 60mph in less than 2.9 second and go all the way to 205mph.

McLaren's 675LT will debut at this year's Geneva show and promises some eye-popping performance. The coupe only 675LT has a 3.8 liter V8 that will get you from 0-60mph in less than 2.9 seconds and to 124mph in less than 7.9 secondsMore than a third of the parts have been changed compared with its stable mate […]

Some cool McLaren 675LT Wallpaper. The McLaren 675LT is the latest coupe to come from the supercar maker and has a top speed of 205mph.Click on an image to open a page with multiple sizes that you can download to use as wallpaper for your mobile or desktop.More McLaren Wallpaper.

Octopus hunts on land, grabs crab (Video)

This crab is minding its own business searching the rock pools for food when suddenly an octopus leaps out of the water and grabs it. The amazing thing is that the octopus does not just jump on the crab it actually pulls it all the way back to the rock pool it came from. If you check the second video you will see it is not unknown for octopus to come out of the water and the one in the second video has a crab with it, though is not hunting one! Octopus Walks on Land at Fitzgerald Marine Reserve The video was taken by Porsche Indrisie in Yallingup, Western […]

This image by the Curiosity Mars rover is not exactly your typical selfie. It is made up of a bunch of images taken by the rover during January 2015 by the Mars Hand Lens Imager. This (MAHLI) camera is at the end of the robot's arm. For a sense of scale the rover's wheels are about 20 inches diameter and 16 inches wide. Check the annotated image below for more information on the surroundings. Also if you really want to see some detail click this very large image, 36mb, at NASA.

How the Sahara Helps Feed the Amazon (Video)

This cool video from NASA shows how dust is transferred across the Atlantic to the Amazon rainforest and helps nourish the plants growing there. For the first time scientists have measured the amount of dust and the amount of phosphorus in the dust. The later acts like a fertiliser and helps replenish the phosphorus the rainforest loses each year, around 22,000 tons. Amazing how something we perceive as being desolate like a desert actually has an important role in sustaining somewhere we see as teeming with life. Image and video from NASA's Goddard Space Flight Center.

Bouncing Laser Guided Bomb (Video)

This amazing video shows a laser guided bomb bouncing back up after hitting its target. We actually think this is a non-explosive bomb designed to test guidance systems but it is still pretty remarkable and somewhat scary.

South Koreans Swallowed by Sinkhole (Video)

This amazing footage taken from the CCTV on a passing bus shows the moment two pedestrians in South Korea fall down a sinkhole in the street! Rescue workers managed to save the pair, who were treated in a nearby hospital for minor injuries. According to reports the city authorities and the Korean Geotechnical Society are looking into the cause.