Anonymous announces a new - somewhat official - OS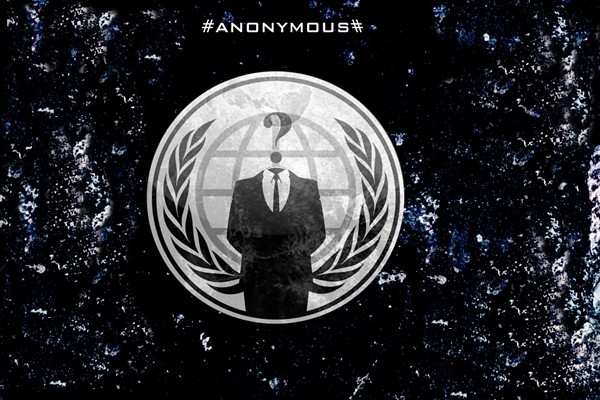 Anonymous announces a new - somewhat official - OS. (Img: Anonymous)
After the questionable release of Anonymous-OS this week, which eventually led to it being pulled by SourceForge for a lack of transparency, a new version from a different set of Anons is in the works.
On Twitter, an Anon going by @N3m35151 told The Tech Herald that the new project is going to be maintained by others with credibility. One of the major changes with Official AnonOS (AnonOS for short) and Anonymous-OS is the fact that the code is completely open, and the source will be available.
"It differs from Anonymous-OS by not being so shady," N3m35151 told us, "and being created by credible people."
There'll also be more options to pick from, he added. "For example, we have flavor N3wB100d which is given to new Anons. This flavor includes tutorials and beginner tools and show them around Linux."
Earlier this week, the public was introduced to Anonymous-OS. Released on top of Ubuntu, Anonymous-OS was backed with several tools, including LOIC, HOIC, Slowloris, Havij, and more. TOR was also included, but it wasn't enabled by default.
Several active Anons and the public speculated that the release had backdoor access included, in order to monitor users or perform other malicious tasks. Some went so far as to claim that law enforcement agencies had developed and released the tool as some sort of sting operation.
In the end, the lack of transparency is what led to it being pulled from SourceForge.
"This project isn't transparent with regard to what's in it. It is critical that security-related software be completely open to peer review (i.e., by providing source code), so that risks may be assessed along with benefits. That is not available in this case, and the result is that people are taking a substantial risk in downloading and installing this distribution," SourceForge said in a blog post.
"Furthermore, by taking an intentionally misleading name, this project has attempted to capitalize on the press surrounding a well-known movement in order to push downloads of a project that is less than a week old."
The Tech Herald has learned that the base for AnonOS will be Lubuntu 11.10, touted as a lightweight and energy saving alterative to Ubuntu, due to the use of LXDE (Lightweight X11 Desktop Environment) as the default GUI.
As mentioned, the N3wB100d (NewBlood) version of AnonOS is aimed at those unfamiliar with Linux, and will house tutorials on tool usage. The NewBlood version will also be released without console access, in order to make it easier to use.
Another version, D3f4c3r (Defacer), will enable console access and offer tools for website defacement. There are additional variants in the works too, including some that include the tools needed for rooting servers, one for DDoS, one that focuses on programming, and one that is nothing more than the desktop environment itself.
Work on the project started Thursday evening, but a beta version is said to be released soon. The software will be released as a LiveCD and USB bootable.
Like this article? Please share on Facebook and give The Tech Herald a Like too!
From our Other Sites
Awesome Stuff Made Out Of Car Parts

An awesome picture has started doing the rounds showing a bathroom with sinks made out of car tires and faucets created from gas pumps. It's the ideal bathroom for any discerning car nut. That got us thinking — what other stuff is there made out of car parts and car paraphernalia. Here are some of the coolest […]

Range Rover Evoque Convertible Confirmed

Land Rover has officially confirmed that the Range Rover Evoque Convertible will go on sale in 2016. The company released some publicity photos showing a prototype of the Evoque Convertible driving through train tunnels under construction in London. The company says use of the Crossrail tunnels let them test the convertible in privacy. A Land […]

Mercedes-AMG GT3 Racing Car to Debut at Geneva Motor Show

The company says the standard Mercedes-AMG GT already provides the ideal base for the race model, with low centre of gravity, good weight distribution and wide track width.The driver sits on a carbon-fibre seat pan and is protected by a roll-over cage made from high-tensile steel.The engine cover, doors, front wing, sidewalls, side skirts, diffuser, […]

Man Makes Tiny Edible Pancakes with Tiny Kitchen Tools (Video)

This Japanese guy cooks up some pancakes…nothing special there right? Well he uses tiny implements to do it and makes perfect little pancakes. Kinda cool and they look tasty!

Well this one has been trending all over the web, just what color is this dress? It all started in Scotland when the mother of a bride-to-be sent a picture to her daughter asking what she thought of the dress. The bride and groom each saw the image differently, this then got posted online and picked up by some viral sites. The lighting in the photo is probably causing different people to see it as either white and gold or blue and black. Prof Stephen Westland, chair of color science and technology at a university in the UK told the BBC that it was impossible to see what other people see but that it […]

Some great shots of the forthcoming McLaren 675LT. This coupe will get you to 60mph in less than 2.9 second and go all the way to 205mph.

McLaren's 675LT will debut at this year's Geneva show and promises some eye-popping performance. The coupe only 675LT has a 3.8 liter V8 that will get you from 0-60mph in less than 2.9 seconds and to 124mph in less than 7.9 secondsMore than a third of the parts have been changed compared with its stable mate […]

Some cool McLaren 675LT Wallpaper. The McLaren 675LT is the latest coupe to come from the supercar maker and has a top speed of 205mph.Click on an image to open a page with multiple sizes that you can download to use as wallpaper for your mobile or desktop.More McLaren Wallpaper.

Octopus hunts on land, grabs crab (Video)

This crab is minding its own business searching the rock pools for food when suddenly an octopus leaps out of the water and grabs it. The amazing thing is that the octopus does not just jump on the crab it actually pulls it all the way back to the rock pool it came from. If you check the second video you will see it is not unknown for octopus to come out of the water and the one in the second video has a crab with it, though is not hunting one! Octopus Walks on Land at Fitzgerald Marine Reserve The video was taken by Porsche Indrisie in Yallingup, Western […]

This image by the Curiosity Mars rover is not exactly your typical selfie. It is made up of a bunch of images taken by the rover during January 2015 by the Mars Hand Lens Imager. This (MAHLI) camera is at the end of the robot's arm. For a sense of scale the rover's wheels are about 20 inches diameter and 16 inches wide. Check the annotated image below for more information on the surroundings. Also if you really want to see some detail click this very large image, 36mb, at NASA.