Apple workers in China complain of chemical poisoning
by Steven Mostyn - Feb 23 2011, 04:54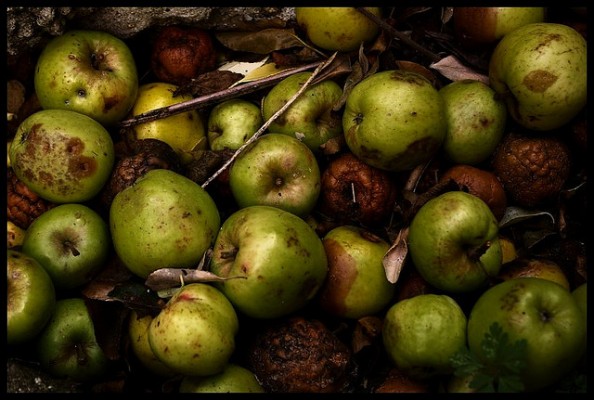 ...spoiling the whole barrel. Image: rore/Flickr.
Following on from news that Apple has cut ties with one of its Chinese fabrication facilities due to the use of underage employees, it has now been hit by desperate complaints from workers at another factory in the country's Suzhou region.
More pointedly, Reuters reports that people claiming to represent staff at a display-making plant owned by Taiwanese company Wintek have dispatched a letter to Jobs & Co., in which they voice their concerns regarding instances of chemical poisoning within the factory.
"This is a killer, a killer that strikes invisibly," a translated version of the letter revealed. "From when hexyl hydride was used, monthly profits at Apple and Wintek have gone up by tens of millions each month, the accumulated outcome of workers' lives and health."
According to Wintek, use of the cleaning chemical in question, which evaporates much quicker than alcohol during the display manufacturing process, was abandoned in August of 2009 after it was linked to illness amongst employees.
Although affected workers have already received around 10 million yuan (approx. $1.5 million USD) in compensation, Wintek has said it is willing to discuss the possibility of more compensation being issued on a case-by-case basis.
The spate of illness was included in a recent Apple report investigating the business practices of its suppliers. The report revealed that a total of 137 workers were affected by use of the chemical, with 56 remaining in their positions while the rest left the company.
Apple has not issued any official comment regarding the letter.
Around the Web
comments powered by Disqus