Bargain hunters resurrect HP's dead TouchPad
by Steven Mostyn - Aug 31 2011, 07:24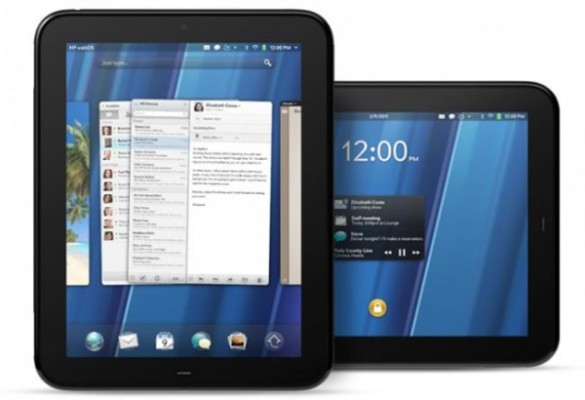 Back from the dead... but not back for good. Image: HP.
When it comes to teasing cash from the otherwise shallow pockets of fickle technology consumers, there is nothing quite like the temptation of an irresistible bargain.
Moreover, the very customers HP was hoping would buy its impressive TouchPad tablet are now flocking to stores after the computer giant formally killed off the unwanted device and its webOS operating system.
Given that HP is still smarting from the lack of interest that led to the death of its tablet device and acclaimed webOS software, it's probably less than pleased to announce a rush of demand has prompted a final production run for the device. Oh, the bitter, bitter irony.
Let's not forget, it was only a few weeks ago that leading American retailer Best Buy revealed it had around 250,000 units of the TouchPad gathering dust in its warehouses as a consequence of near-complete consumer apathy.
It would appear such backlogs are now depleted as tech-loving shoppers (and eBay profit whores) rush to take advantage of massively reduced TouchPad prices that currently range from $100 USD for the 16GB model and $150 USD for the 32GB version.
According to a component teardown exploration carried out by the experts at iSupply, it costs HP approximately $300 USD to manufacture a single unit of the 16GB TouchPad. Ouch.
The HP TouchPad is presently the second best selling tablet in the United States behind only Apple's all-conquering iPad.
Around the Web
comments powered by Disqus