Something interesting is taking place on Facebook. A group named 'Christians on Facebook' has been taken over it seems by pro-Islam members and, according to TGDaily, the battle on the group's Facebook page has continued for the last 24 hours.
Page defacements and account hijackings to make a statement are nothing new. However, it is interesting that Facebook has allowed this to continue. The link to the listed group admin, Sarah, leads to a missing account. Before the pro-Islam changes, the page listed several administrators for the group, none of them are associated with the account currently.
Below, you can see the before and after pages. The before image comes from Google's cache of the page, dated March 03, 2009.
Before:

After: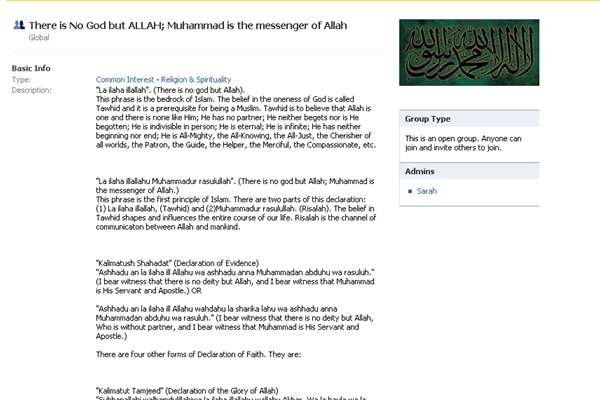 Facebook can't be expected to manage and oversee all the groups created using its service, not realistically. However, with such a clear attack on a group, one still has to ask why, if not returned to the original owners, it has not been removed. Freedom of religion and speech aside, this would be a clear violation of Facebook's TOS/AUP.
Since the attack started, the group has lost about 3,000 members. The original TGDaily report breaking the interesting story can be found here.
Want regular updates from The Tech Herald? Follow us on Twitter.
Like this article? Please share on Facebook and give The Tech Herald a Like too!