Google offers massive cash reward to Chrome hackers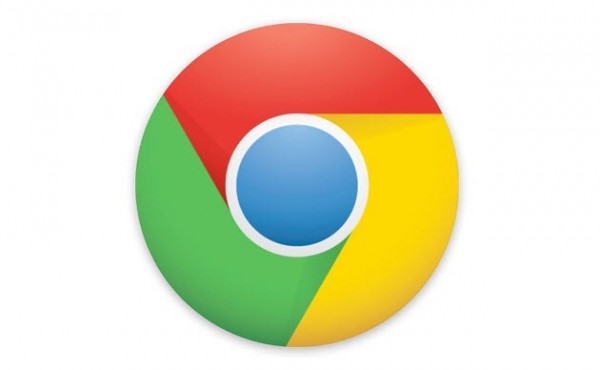 Image: Google.
Having remained unbroken during the Pwn2Own contest at CanSecWest since 2009, the Chrome browser is having a target painted on its chest this year following news that Google is willing to pay out sizeable cash amount to those who hack through its platform.
According to Google, it will host a CanSecWest competition called Pwnium, during which successful hacks regarding Chrome-specific bugs and flaws will pay out between $20,000 USD and $60,000 USD—up to a combined total of $1 million USD.
Clearly bringing the full weight of its industry positioning to bear, Google's prize fund far exceeds that offered by computer giant Hewlett-Packard, which is tabling first to third prizes of $60,000 USD, $35,000 USD and $15,000 USD in its Pwn2Own competition.
Although it may seem unusual for industry giants to splash the cash in return for having their creations publicly torn apart, one of Google's stipulations is that all details regarding successfully exploited hacks are turned over to its security team so they can strengthen Chrome.
"Not only can we fix the bugs, but by studying the vulnerability and exploit techniques we can enhance our mitigations, automated testing and sandboxing," said Chrome security engineers Chris Evans and Justin Schuh in an official Chromium blog post. "This enables us to better protect our users."
CanSecWest, Pwn2Own and Pwnium will be held in Vancouver, Canada, between March 7 and March 9.
Like this article? Please share on Facebook and give The Tech Herald a Like too!
From our Other Sites
Some great shots of the forthcoming McLaren 675LT. This coupe will get you to 60mph in less than 2.9 second and go all the way to 205mph.

McLaren's 675LT will debut at this year's Geneva show and promises some eye-popping performance. The coupe only 675LT has a 3.8 liter V8 that will get you from 0-60mph in less than 2.9 seconds and to 124mph in less than 7.9 secondsMore than a third of the parts have been changed compared with its stable mate […]

Octopus hunts on land, grabs crab (Video)

This crab is minding its own business searching the rock pools for food when suddenly an octopus leaps out of the water and grabs it. The amazing thing is that the octopus does not just jump on the crab it actually pulls it all the way back to the rock pool it came from. If you check the second video you will see it is not unknown for octopus to come out of the water and the one in the second video has a crab with it, though is not hunting one! Octopus Walks on Land at Fitzgerald Marine Reserve The video was taken by Porsche Indrisie in Yallingup, Western […]

This image by the Curiosity Mars rover is not exactly your typical selfie. It is made up of a bunch of images taken by the rover during January 2015 by the Mars Hand Lens Imager. This (MAHLI) camera is at the end of the robot's arm. For a sense of scale the rover's wheels are about 20 inches diameter and 16 inches wide. Check the annotated image below for more information on the surroundings. Also if you really want to see some detail click this very large image, 36mb, at NASA.

How the Sahara Helps Feed the Amazon (Video)

This cool video from NASA shows how dust is transferred across the Atlantic to the Amazon rainforest and helps nourish the plants growing there. For the first time scientists have measured the amount of dust and the amount of phosphorus in the dust. The later acts like a fertiliser and helps replenish the phosphorus the rainforest loses each year, around 22,000 tons. Amazing how something we perceive as being desolate like a desert actually has an important role in sustaining somewhere we see as teeming with life. Image and video from NASA's Goddard Space Flight Center.

Bouncing Laser Guided Bomb (Video)

This amazing video shows a laser guided bomb bouncing back up after hitting its target. We actually think this is a non-explosive bomb designed to test guidance systems but it is still pretty remarkable and somewhat scary.

South Koreans Swallowed by Sinkhole (Video)

This amazing footage taken from the CCTV on a passing bus shows the moment two pedestrians in South Korea fall down a sinkhole in the street! Rescue workers managed to save the pair, who were treated in a nearby hospital for minor injuries. According to reports the city authorities and the Korean Geotechnical Society are looking into the cause.

Some Cool Cheetah Pictures Cheetahs are found mainly in Africa but also some parts of the Middle East. These sleek animals are the fastest land mammals in the world and can hit 60 mph in about 3 seconds, though they cannot maintain this speed for long. Cheetahs prey mostly on antelopes and smaller mammals but occasionally go for something bigger. We hope you enjoy these photos and don't forget to check out the other speedy land mammals on our list of the fastest.

Sherlock Holmes was a man who absorbed information like a sponge and had a razor sharp mind. How much do you know about the famous fictional detective from the books?

22 years without Ferruccio Lamborghini

Lamborghini posted this photo today saying: "22 years without Ferruccio Lamborghini." Ferruccio passed away on February 20th 1993 aged 76. Interestingly he started out making tractors!