HBGary: Attack by Anonymous helped our business
by Steve Ragan - Aug 22 2011, 04:05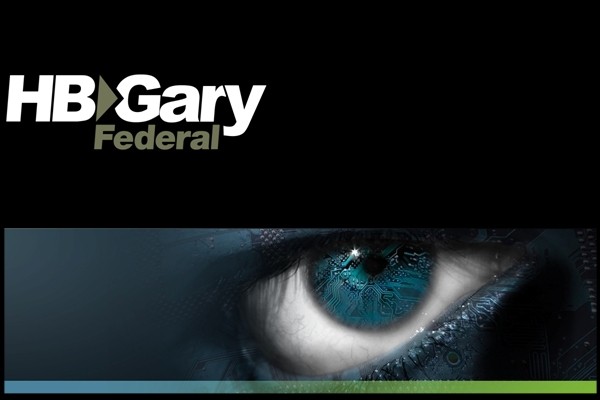 HBGary: Attack by Anonymous helped our business. (IMG:HBGary)
On Sunday, The Sacramento Bee published an interview with Greg Hoglund and Penny Leavy-Hoglund, examining the current state of HBGary.
Earlier this year, the California-based security firm was thrust into the spotlight after an attack by Anonymous. As it turns out, suffering Anonymous' wrath appears to be good for business.
"We were terrified," said Chief Executive Greg Hoglund in his interview with The Bee. "I saw all the fruits of my labor, my livelihood, being jeopardized."
Hoglund is speaking about what he calls Black Sunday, the day Anonymous reacted to Aaron Barr, who at the time was the CEO of HBGary's subsidiary, HBGary Federal. Anonymous, while targeting Barr, also attacked HBGary.
The Hoglund's insist that HBGary and HBGary Federal were separate operations. When speaking to the Bee, they admit that Penny Leavy-Hoglund owned 48-percent of the HBGary Federal at the time, while HBGary itself controlled 15-percent. These facts are easily confirmed in emails leaked to the public by Anonymous.
The Tech Herald has covered the HBGary saga in detail, from the initial attack by Anonymous, to the plots against WikiLeaks and reporters, Aaron Barr's resignation, the aftermath of Team Themis, and congressional hearings related to things discovered in the leaked emails. Links to those stories are below for those interested.
Long story short – Aaron Barr became a target of Anonymous after he went to the media and claimed that by using clues found online, he was able to discover the identities of key Anonymous members. Reacting to his claims, Anonymous compromised HBGary Federal's and HBGary's email access, later downloading and releasing thousands of company communications to the public. Things only got worse from there.
In the public eye, HBGary suffered a serious hit. According to the interview with The Bee, the attack led some customers postpone orders. However, according to the Hoglund's, the entire incident with Anonymous ended up enhancing their credentials in the InfoSec world.
'The amount of brand recognition that we got out of that – you couldn't have bought that for a million dollars,' Hoglund told The Bee.
Later in the interview, Penny Leavy-Hoglund commented, "In a weird sort of way, it has helped our business."
She would not talk about current customers or finances. However, she did note that the company will grow 60-percent this year and that they are hiring once again. Much of the last year has been spent correcting misconceptions, public image, and dealing with legal matters. However, the biggest task was assuring customers it seems.
"There was a misconception about us being insecure," Hoglund said.
The entire interview from the Bee is here.
Previous coverage:
HBGary used as an object lesson by Anonymous (The initial attack)
Data intelligence firms proposed a systematic attack against WikiLeaks
(Controversial plots discovered)
Berico Technologies severs ties with HBGary over WikiLeaks plot
Firm targeting WikiLeaks cuts ties with HBGary - apologizes to reporter
Inside the talk that started a war with Anonymous
(The social media talks Barr developed)
After dealing with Anonymous, HBGary Federal's CEO resigns
Looking at the aftermath of the HBGary Federal scandal
Representative Johnson refuses to sweep Team Themis under the rug
(Congressional hearings)
comments powered by Disqus