In Pictures: RSA Conference 2012 (Day 1)
Below are some images from day one of the conference. Though the Expo Center will not open until tomorrow, the atmosphere at the conference was still energetic and buzzing with activity.
One of the primary conference entrances. Though day one started off a bit slowly in the early hours, it quickly gained momentum by the afternoon.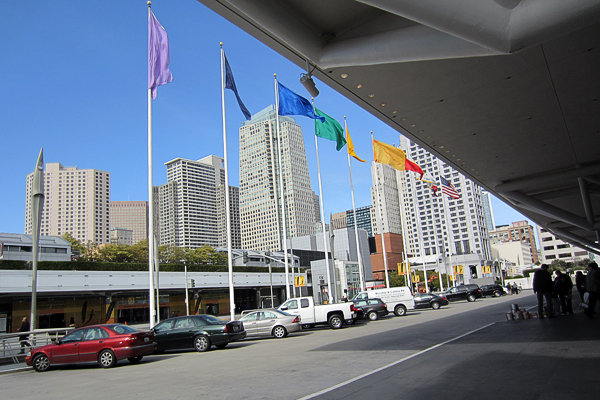 View from the front entrance.
Though there was a noticible difference in the lines as the day went on and more attendees arrived, check-in seemed to move along smoothly with plenty of staff and equipment available.
One of the many information areas available assisting attendees.
As the day wore on, more attendees could be seen gathering in the various available seating areas.
A Sunday afternoon shot, catching one of the main areas before the traffic began to flow on Monday.
The bookshop quickly became popular, and many signings are scheduled throughout the week.
Catching preparations in progress for one of the many talks scheduled.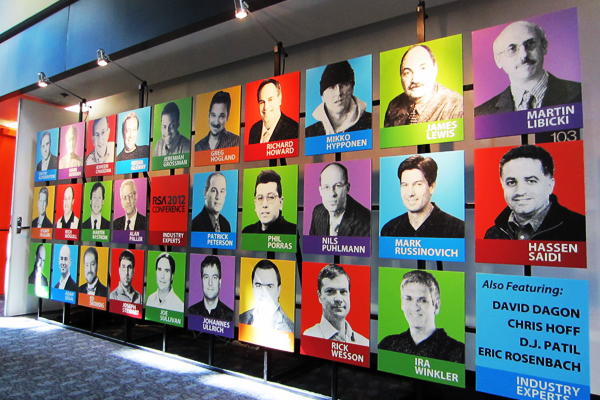 An artistic presentation of many of this year's featured speakers.
We will continue to post more images through the week as the conference progresses. If there is anything in particular you would like to see, or see more of, please feel free to leave a request in the comments below.
Like this article? Please share on Facebook and give The Tech Herald a Like too!