In Pictures: RSA Conference 2012 (Day 2)
Though Monday evening held the Expo's welcoming reception, day two was the first official opening day of the Expo center, bringing a definite increase of traffic and activity to the conference. We've shared some images below from the day.
The increase in attendees was noticeable from outside the building. Conference badges could be spotted on those on the streets making their way towords the center from blocks around.
Homeland security had a fairly large presence on the expo floor and seemed to be drawing a good amount of interest from attendees. Though not pictured, the National Security Agency also had a sizeable setup.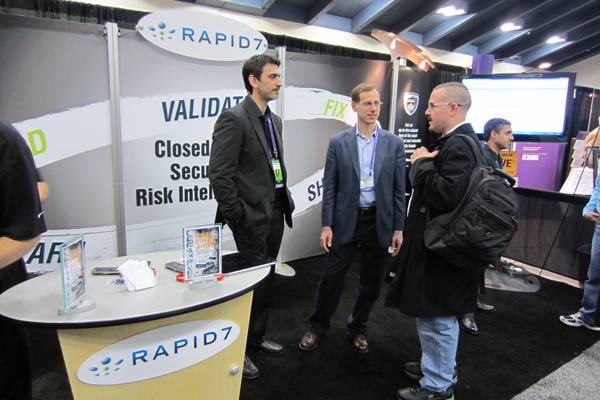 I was fortunate enough to catch our very own Steve Ragan (right) chatting with Rapid7 President and CEO Mike Tuchen (middle) and CTO Tas Giakouminakis (left), just before they headed off for an interview.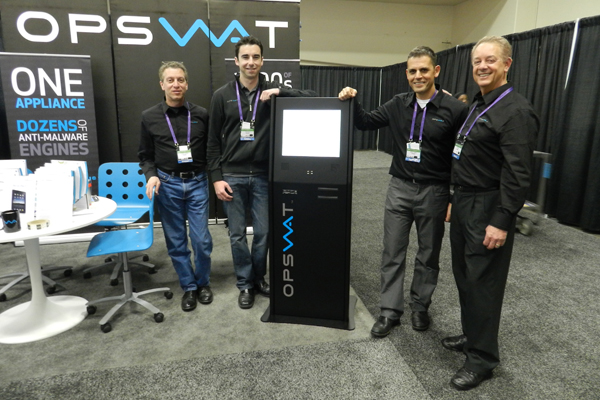 The atmosphere on the expo floor was extremely welcoming, and many vendors had tools on hand to demonstrate or elaborate on their services.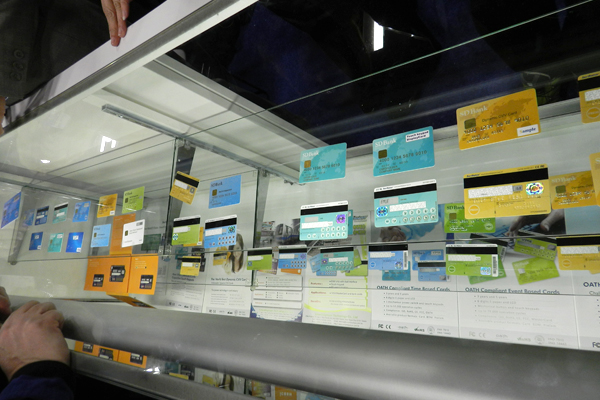 An example of some of the interesting demonstration materials. SmartDisplayer put out an array of 'smart cards' that attendees could check out, with various security features such as CVV numbers that change with each use and display digitally on the card itself.
In the late afternoon, Kevin Mitnick's presentation on the Art of Deception drew quite a crowd at the Qualys booth.
The presentation covered multiple aspects of social engineering and multiple materials were utilized to demonstrate various techniques.
An example of one of the live demonstrations perfomed on a completely updated and patched system.
We will have more pictures for you coming of day three coverage, as despite a bit of gloom in the weather, it still holds promise to be the peak of the conference. Later this week as well we will be doing a wrap up, where we will feature some special images of some of the more unique characters of the conference, and a few other interesting images that haven't made it into the daily coverage. Again, if there is anything you would like to see coverage of, please feel free to post a comment.
Like this article? Please share on Facebook and give The Tech Herald a Like too!