In Pictures: RSA Conference 2012 (Wrap-Up)
Throughout last week we brought you a number of images from our live coverage of the 2012 RSA Conference in San Francisco. Here are a few more additional images that didn't quite make it into our previous updates.
The City - One of the best aspects of RSA has to be the location. The city itself lends a fun, trendy atmosphere, and though we would love to force a full on vacation-style slideshow upon you of all the amazing sights, we've settled on a few of the more interesting images that came from the walks to and from the conference center.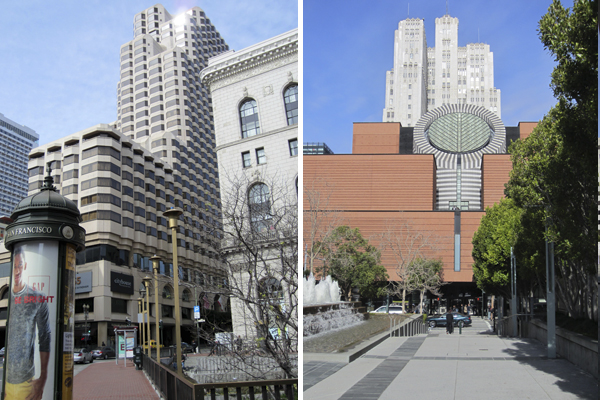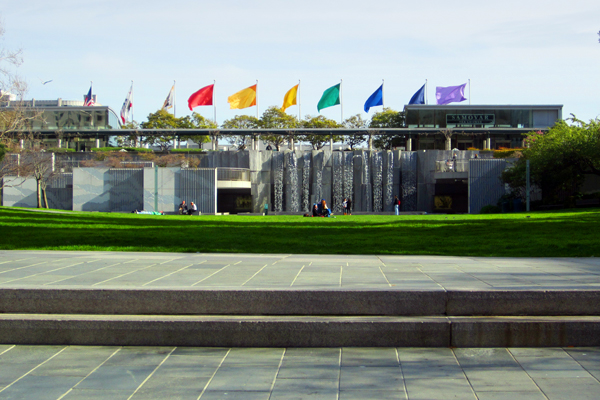 The Moscone Center - The conference center itself kept with the fun, ecclectic vibe, featuring not only vibrant colors and stylish design, but unique artwork throughout.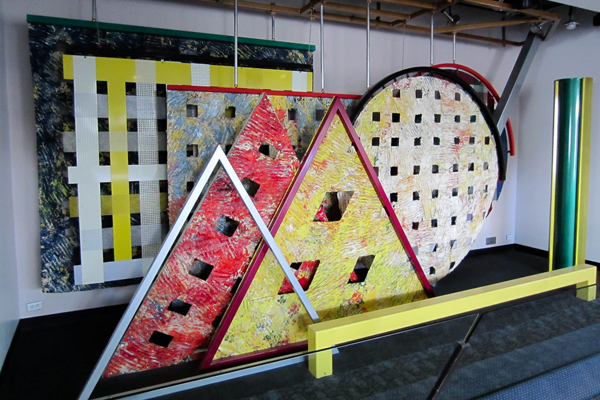 The Lovely Ladies of RSAC 2012 - Keeping with the sights to see at the conference, a number of beautiful women could be spotted this year on the conference floor. Many of them were kind enough to pose for a quick picture.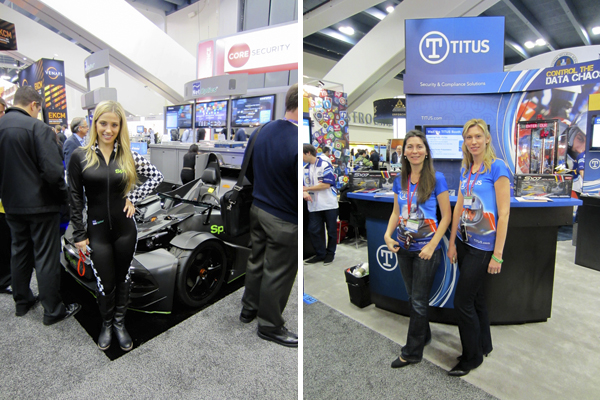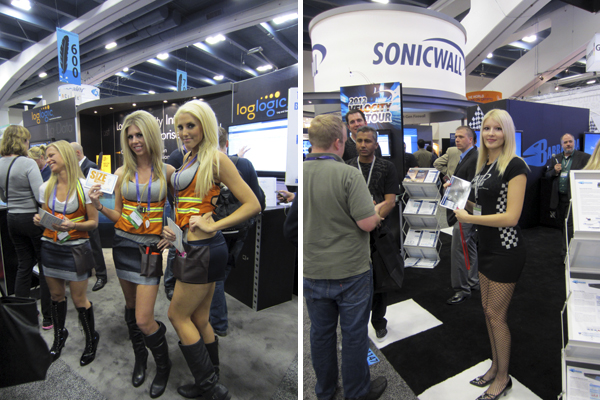 The Unique Promotions - While we could not possibly feature all of the interesting promotions that were taking place on the expo floor this year, as there was an abundance of creativity, here are a few highlights of what we found in our travels.
The Vehicles - Wheels seemed to be a recurring theme both on and off the expo floor this year, as you could hardly turn a corner inside or out without coming across either a promotional or giveaway vehicle of some sort. Some lucky winners left the conference riding in style, while others just enjoyed the vehicular eye candy.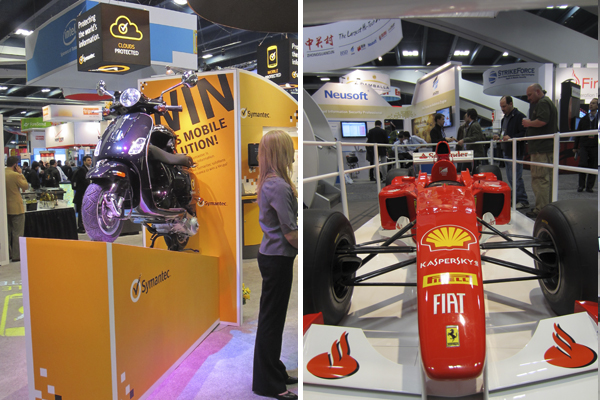 (IMG: S. Ragan)
(IMG: S. Ragan)
Like this article? Please share on Facebook and give The Tech Herald a Like too!