Intel pushes Moore's Law with 3D Tri-Gate transistor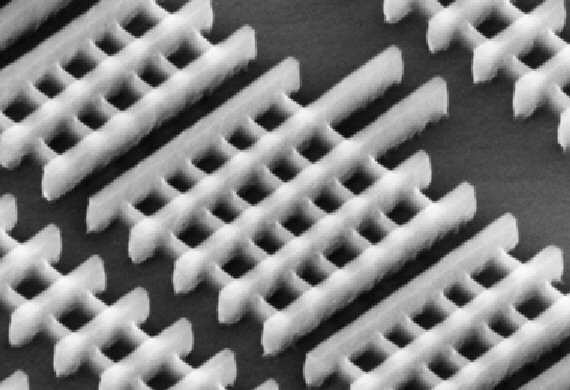 Mmmm, vertical fins. Image: Intel Corp.
Keen to let the technology industry know exactly who's sitting on the throne where processor evolution is concerned, Intel Corp. has this week announced "a major breakthrough" in mass-produced hardware innovation.

More pointedly, the Santa Clara-based giant claims to have significantly evolved the microchip by creating the 3D Tri-Gate platform, the world's first ever transistor built on three-dimensional architecture.

Initially unveiled by Intel way back in 2002, the "unprecedented" 22nm transistor technology is to move into full production before the close of 2011 and will be applied through the chipmaker's upcoming 'Ivy Bridge' Intel Core processor and products carrying highly integrated Intel Atom chips.

"Intel's scientists and engineers have once again reinvented the transistor, this time utilizing the third dimension," trumpeted Intel president and CEO Paul Otellini in a statement. "Amazing, world-shaping devices will be created from this capability as we advance Moore's Law into new realms."

For those who don't know, Moore's Law is the widely held belief that transistor density doubles every two years, pushing the boundaries of silicon-based technology by increasing functionality and performance while decreasing associated costs and levels of energy consumption.

According to Intel, its Tri-Gate transistors are ideal for use within all manner of small handheld devices, thanks, in the main, to the ability to deliver a performance boost of up to 37 percent at low voltage when measured against existing 32nm 2D planar transistors.

"Just as skyscrapers let urban planners optimise available space by building upward, Intel's 3D Tri-Gate transistor structure provides a way to manage density," explained Intel.

"Since these fins are vertical in nature, transistors can be packed closer together, a critical component to the technological and economic benefits of Moore's Law. For future generation, designers also have the ability to continue growing the height of the fins to get even more performance and energy efficient gains."



Like this article? Please share on Facebook and give The Tech Herald a Like too!