Lenovo: Samsung only sold 20,000 Galaxy Tab units
by Steven Mostyn - Sep 6 2011, 10:56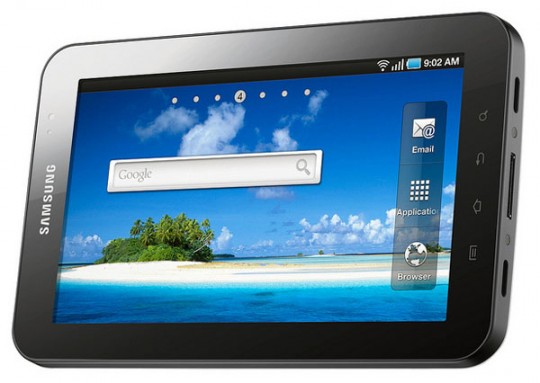 Not as successful as Samsung would have us believe? Image: Samsung.
With the new Galaxy Tab 7.7 pulled from IFA 2011 in Berlin as Apple continues its patent infringement fight against Samsung's portfolio of touch-screen mobile devices, another market rival has fired a cheeky broadside towards the Korean electronics specialist.
Specifically, computer manufacturing giant Lenovo has claimed that Samsung only managed to sell a paltry 20,000 units of the initial one million 7.0-inch Galaxy Tab devices it flooded onto retail shelves at the close of 2010.
Although unwilling to reveal the source of his knowledge, Lenovo's director of consumer products and pricing, Andrew Barrow, intimated to The Guardian that Samsung made a huge loss on its first-generation Tab but still managed to place itself as a major iPad rival by highlighting units shipped as opposed to units sold.
Samsung, which has never revealed official sales figures for the first run of its 7.0-inch Android-powered Galaxy Tab, has not yet offered any formal comment on the matter.
According to Barrow, Lenovo's own virgin foray into the Android tablet market will arrive before the close of September when its $349 USD IdeaPad K1 hits stores via a "tentative" first production run.
Around the Web
comments powered by Disqus