Live! RSA Conference 2009 - Day 1
Welcome to day one of the RSA Conference 2009. For the second consecutive year, The Tech Herald will be bringing you daily coverage of the latest security trends and news, live from the conference floor.
11:00 PST
Great set of morning meetings. Randy from ESET spoke to us about a wide range of topics including a new study I can tell you more about tomorrow morning. We also spoke about ESET's newest release, as well as the initial feedback from the product. According to him, most who've seen the new features loved them (we covered them in an earlier news article, which you can read here).
After the meeting with Randy, I sat down with Gary Palgon of NuBridges. If you haven't heard of the company, the likely reason is that it's only eight years old. Yet, despite the lack of household association, it certainly has some well-known customers.
For example, Amazon, Walmart, Wachovia and Bank of America all use the 'at rest' and 'in motion' data protections offered by NuBridges. I spoke with Palgon about some new developments from the company, the details of which will be covered in a later update (much like the ESET meeting, I've agreed to keep the data under embargo conditions).
Finally, I met with Daniel and Jarrod of Netronome. While the subject of the meeting is too detailed for this brief update, I can say they are in possession of something I have never seen before.
Specifically, Netronome offers the ability to patch the oft-forgotten hole on UTM, IPS, or IDS-based security configurations, SSL monitoring. Often the various layers in network security and monitoring ignore SSL traffic as it is viewed as a trusted stream of data. If SSL is checked, it is only the expected ports that are watched. Both examples can lead to issues, and Netronome solves them. I'll cover the outfit and its related services in more detail once RSA 2009 has concluded.
Now it's time for something completely different. As promised, here are some images from the opening day of this year's RSA.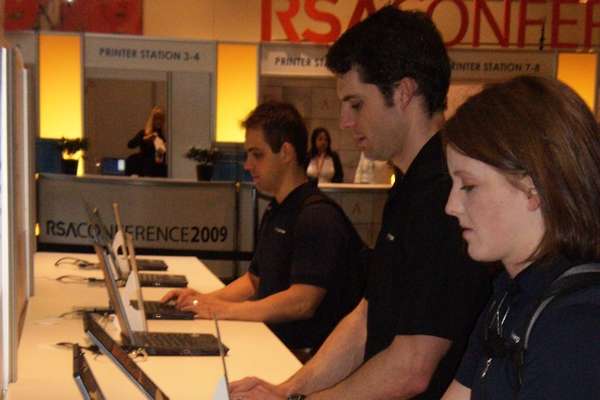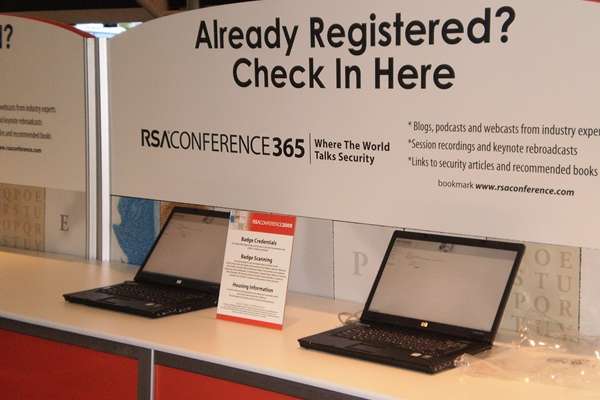 And some images from my walk around the city this morning.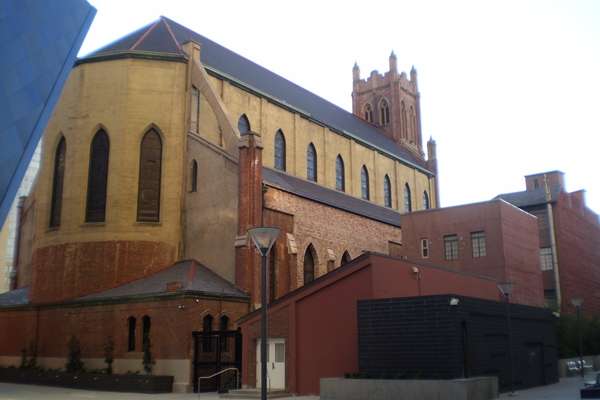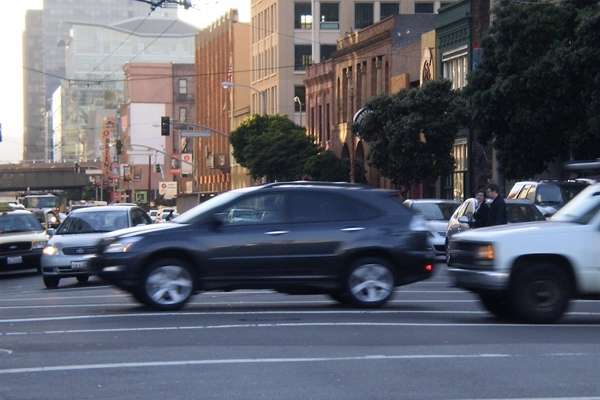 07:00 PST
Much as with last year, the first day of the RSA Conference is proving to be a bit slow. There are various classes in session but, other than that, most of the expo attendees are just starting to arrive. While slow, that doesn't mean there's nothing of interest to be seen and heard here.
The great thing about an event such as the RSA Conference is that there are people from all walks of IT in attendance. For example, early this morning I met a man at Starbucks who's attending for the first time. What made his story interesting, as we waited for the black gold to be brewed and served, is that he is a Helpdesk employee; not the typical executive or freelance-security guru that you'd expect to meet at an event such as this.
While requesting that his name and company remain anonymous, my coffee partner told me that he was here to learn about cloud computing and desktop-related protections. His bosses are looking to layer security across a network of 200 seats, and they want the most for their money. Since he has sales experience, he was picked as the man to talk to vendors on the RSA floor and sort fact from hype.
Working the Helpdesk for a company that supports 200 seats is actually a good way to understand the types of defenses needed on the network. It's interesting to learn that he was picked for the vetting role because of his sales experience.
Last night, while outside the hotel enjoying the evening, I met a developer in town to take classes on risk assessment and secure development. His company sent him here to gather information, but the other side to this particular story is that his company dispatched him because it is currently merging business and IT. It's taken a while, and there's still a long way to go, but businesses are finally starting to learn that security has to be a part of the business model and not an afterthought.
The Tech Herald has quite a few meetings lined up for the opening day of RSA 2009. Luckily for me, the first one is with Randy and Jeff of ESET -- lucky because it's at Starbucks and this geek needs his caffeine fix.
Like this article? Please share on Facebook and give The Tech Herald a Like too!