Motorola Xoom latest to fall into Apple's firing line
by Steven Mostyn - Aug 11 2011, 14:34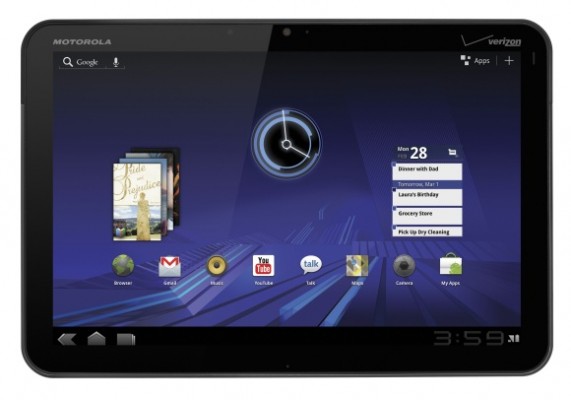 Couldn't be more different really. Cough. Image: Motorola.
Clearly keen to sick its legal hounds on any market rival that dare emulate the general look and shape of the iPad (i.e., rectangular, flat, and with a touch-screen interface), gadget maker Apple has now turned its wrath towards Motorola's Xoom tablet.
According to confirmation offered up to The Inquirer by Motorola, Apple's accusations of patent infringement were initially filed on May 27 in response to a similar patent infringement filing lodged against Apple in April.
"Motorola has reviewed Apple's claims and believe they have no merit," the American handset maker said. "We intend to vigorously defend Motorola's own product designs."
News of Apple's latest bout of legal wrangling comes after a court in Germany this week granted Jobs & Co. an injunction preventing Samsung from selling its new 10.1-inch Galaxy Tab across Europe.
It's also worth noting that both Samsung and Motorola are leading supporters of Google's Android operating system, which has recently displaced Apple's iOS as the market's dominant smartphone software platform.
Apple has already voiced its concerns regarding the similarities between Samsung's line of Galaxy smartphones and its own iPhone device, and, as such, we expect Cupertino will soon be expanding its courtroom assault accordingly.
Around the Web
comments powered by Disqus