Philips planning several green alternatives to costly incandescent bulbs
Over the weekend Dutch electronics giant Philips earned a massive amount of attention for their Earth Day launch of a green alternative to the 60-watt incandescent bulb. The blub itself comes with a limited use lifespan of nearly two decades, and will retail for about $50, but could go as low as $25 in some areas. At the same time, there is far more to Philips' green LED roadmap than a simple bulb.
In February, Philips said they were making solid progress towards achieving the goals set during the launch of their EcoVision program. The company said they spent 291 million Euros on green alternatives to lighting in 2011, and will only spend more (nearly 2 billion Euros) before the EcoVision deadline of 2015.
The weekend's highlight story from Philips centered on their L Prize offering, which is a 60-watt incandescent LED replacement. The LED alternative has an efficacy of more than 90 lumens per-watt, and a consumption profile of less than 10-watts. Based on the released data, it took Philips several years and millions of dollars in resources to develop the 60-watt equivalent LED.
According to DOE, an LED replacement for the 60-watt incandescent bulb could save 34 terawatt-hours of electricity per year. That's enough to power the lights of 17.4 million U.S. households and avoid 5.6 million metric tons of carbon emissions annually.
Presently, the green bulb from Philips has a price of about $50, but partnerships with several companies across the industry as well as incentive programs may push that down to $25. After an 18 month testing process during the L Prize competition, the newest LED alternative couldn't have come at a better time. 100-watt bulbs are no longer produced in the Europe and U.S., while 60-watt bulbs are set for a phase-out by 2014.
The main draw to this latest LED advancement from Philips however is the fact that with a usage of just 4-hours per day, the bulb will last nearly 20 years.
Expanding on Earth Day's news, Philips has other products in the works. Some of them were on display in Germany during the Lighting and architecture fair, Light + Building 2012.
Based on the winning design from the L Prize competition, Philips has released a 75-watt LED bulb in Europe. The green LED will consume only 17-watts, enabling lower energy consumption and associative costs. The new LED alternatives will come in designs such as spot lamps and candles, or regular bulbs. Pricing starts at 10 Euros.
In addition, Philips also announced other advancements such as City Touch – an intelligent light management system for city-wide street lighting; Light Balancing, which is a solution that intelligently manages the balance of artificial lighting and natural daylight in offices; and Pure Detail, which uses LED lighting to enhance textures and perception in retail environments.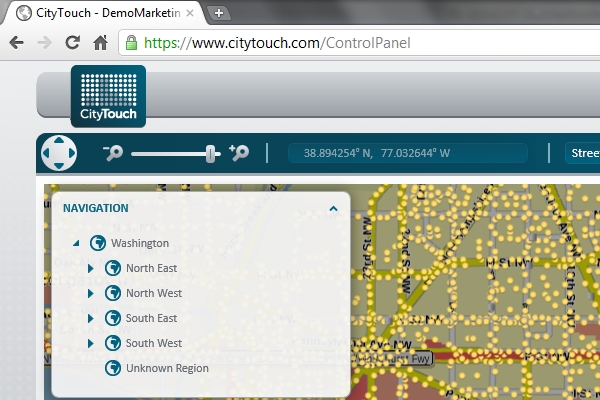 VIDEO – Light Balancing in action
Like this article? Please share on Facebook and give The Tech Herald a Like too!