This week The Tech Herald will bring you live coverage of events as we attend RSA Conference 2011. Day two marks the start of the expo here at the show, which means the bulk of the crowd will start arriving. We've seen the expo hall, and some of the vendors have gone all out on their booth creation.
2:00 p.m.
As promised, here are some pictures from the floor.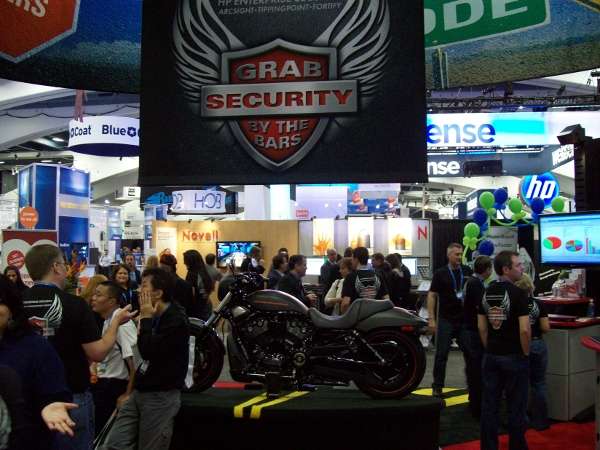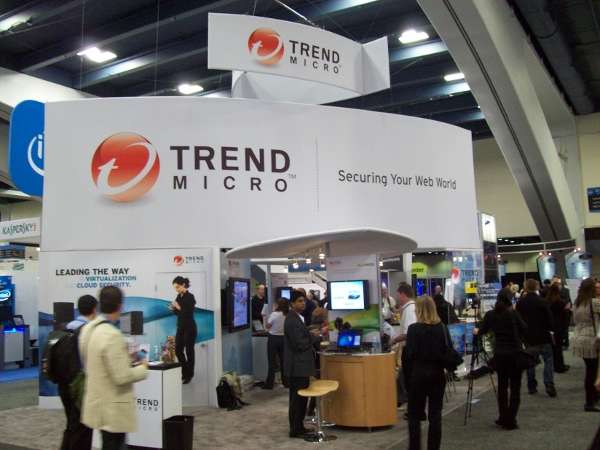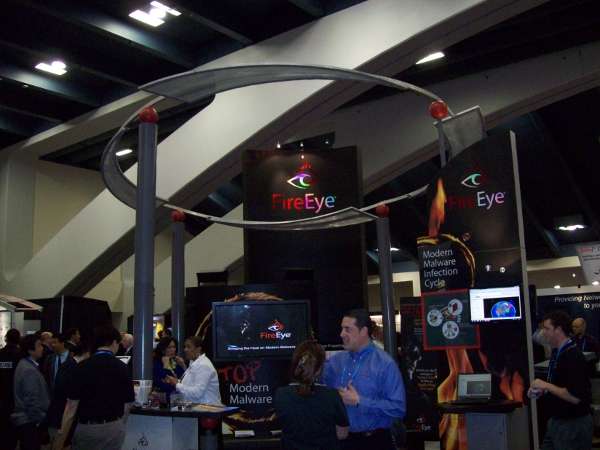 1:00 p.m.
At RSA Conference 2011, Netwitness' Spectrum platform is having a coming out party. Nick Lantuh, President of Netwitness, told us that it was standing room only at the expo preview on Monday night. When we arrived at the booth for our meeting on Tuesday, it was nearly the same situation.
"So far the response from the crowd on the expo floor has been overwhelming," Lantuh added.
Most of the people they are talking to at the show are asking for visibility. Spectrum does this by offering analysis and granular views into what is happening with a network's traffic. Over the last four years, government clients, as well as financial and medical clients have come to Netwitness for this level of insight, and if the hype at the show has anything to say, then they've delivered.
We were able to see a demo, and the first thing that stands out is the clean interface where all the collected intelligence is displayed. The data is presented by Informer, which offers administrators the ability to selectively pick and choose what information they want to see. From traffic views, to listing every PDF file on the network with embedded executables, Informer can and show anything an administrator demands from the network traffic.
While watching Spectrum's demo, it is clear that the level of analysis is not just comprehensive, it's insane. The amount of data that they collect from Spectrum, as well as community sources, offers a level of information that would need to come from several appliances within an enterprise. While looking at Spectrum's report on a Malware sample, one thing that stands out is that the information presented offers administrators the ability to pick and choose what's really a threat instead of letting a signature make that determination for them.
11:00 a.m.
The keynote area was packed this morning as those already in town rushed the theater to see this morning's address. Most of the attendees are in Peer2Peer sessions and talks, but the expo hall is expected to see a rush of people as the doors open for the first day expo operations.
We met with Sophos this morning, which proved to be an interesting talk. You can read about it here.
We'll be walking the floor today and taking pictures. For this update, we'll highlight some of the announcements we've been briefed on at the show.
First, Invincea Inc., an application virtualization company that delivers browser protection, was named the "Most Innovative Company at RSA Conference 2011". The award was given after Invincea pitched their product and business plan to a panel of judges at this year's Innovation Sandbox program. Such an award is unique for start-ups, and Invincea competed with nine other vendors.
WhiteHat Security has announced the release of WhiteHat Sentinel PL (PreLaunch). Sentinel PL offers fast and accurate website vulnerability data prior to production deployment. This reduces development and vulnerability remediation costs while increasing a website's overall security, the company said.
Now here is something cool. Black Box, known for infrastructure innovation, has introduced a Biometric Cabinet Lock.
The Biometric Access Control for Cabinets is a complete software-controlled security system that was launched in the third quarter of 2010. The product features a fingerprint sensor on the front of the cabinet, allowing access to both the front and rear doors. A key competitive differentiator for the product is its ability to detect "life in the finger." The Intelli-Pass system detects blood flow, eliminating methods for spoofing fingerprints such as making photocopies or transferring fingerprint imprints to gloves.
IBM introduced their new IPS (Intrusion Protection System) that operates at an estimated 20 gigabits per second (Gbps). Thats actually quite fast. They are scheduled to run demos during the show.
We'll update with images and more news later today.
Like this article? Please share on Facebook and give The Tech Herald a Like too!