Struggling HP kills off webOS and webOS devices
by Steven Mostyn - Aug 19 2011, 10:20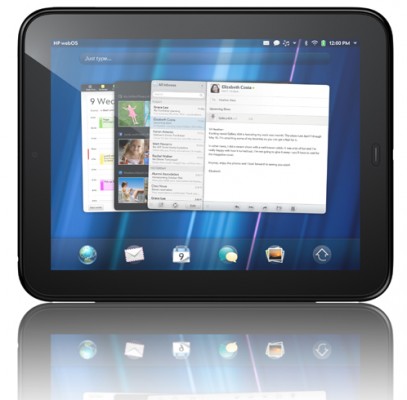 Gone... and probably soon forgotten. Image: HP.
Despite placing considerable amounts of money and faith in its critically acclaimed webOS software platform, a distinct lack of consumer interest has apparently fuelled Hewlett-Packard's decision to officially pull the plug on its mobile operating system.
And, with the majority of today's smartphone and tablet devices running Google's market-leading Android, or Apple's iOS, it was perhaps inevitable that HP's Palm-developed alternative was unlikely to succeed.
The webOS platform, which was originally rolled out on the Palm Pre, was expected to enjoy more wire-ranging adoption across multiple hardware categories after HP—the world's biggest computer manufacturer—bought Palm in 2010 for $1.2 billion USD.
However, the signs weren't good when HP's initial webOS smartphone offering, the Veer, was universally ignored by the buying public.
"HP has had Palm for more than a year and has failed to demonstrate any traction," commented industry analyst Maribel Lopez in a CNET report.
"The market and consumers [have] proved that no one wanted [webOS]," she added. "I'm not even sure they could sell it to anyone."
In related news, rumours suggest American retail giant Best Buy is preparing to slash the price of HP's failed TouchPad tablet in an effort to clear its warehouses of around 250,000 units of unwanted stock.
Although only being on the market since June, the floundering webOS-powered TouchPad has already received two $50 USD price reductions, bringing the respective retail tags of the 16GB and 32GB models down to $399 USD and $499 USD.
Around the Web
comments powered by Disqus