Were the primary results in Illinois being reported before the polls opened?
On the Internet, information moves at the speed of light. With that said, has an ABC affiliate in Chicago gotten their digital information so fast that it comes from the future? We're not sure, but it looks as if ABC 7 (WLS-TV) jumped the gun on Tuesday, as they were reporting the results of the Republican Primary several hours before the polls opened.
The Tech Herald attempted to call ABC 7's breaking news hotline in order to learn the nature of the posted election results. If anything, perhaps they could tell us how they were able to see into the future. We called another local news affiliate and ABC News as well. No one could explain what the data represented.
As seen in the image below, ABC 7 posted the results of the Republican Primary election 7 hours before polls officially opened. The webpage remained online for a little over an hour before it was taken down. Google has a cache of the page here.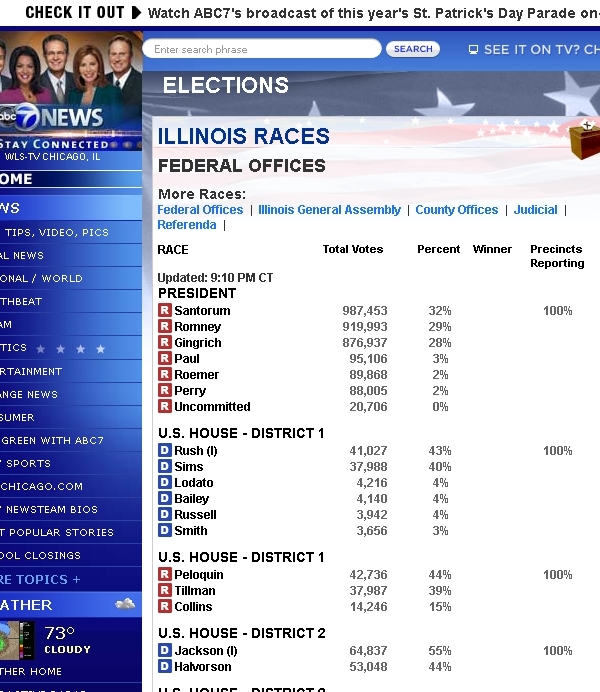 We've emailed ABC 7 to ask for an explanation. Feel free to share your thoughts on what you think happened.
For the record, we're thinking that the results are from a poll and someone was developing code on a live server.
Like this article? Please share on Facebook and give The Tech Herald a Like too!