Windows XP to endure through 2010 on budget laptop hardware
by Stevie Smith - Apr 8 2008, 12:37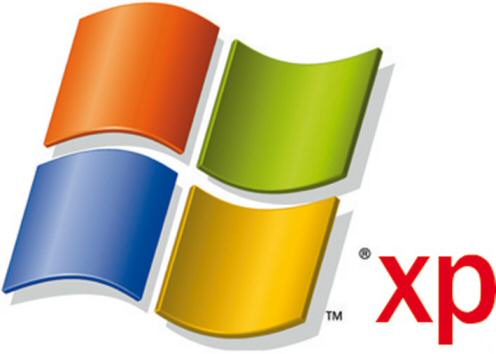 Windows XP availability extended through 2010 for ultra small subnotebooks. Credit: Microsoft.
The old always gives way to the new in the technology world, and as Microsoft continues to push the saturation of its Windows Vista operating system, it's hardly surprising to see the software giant gradually shifting focus away from the stalwart XP system.
That being said, while Microsoft's official cut-off date for Windows XP on conventional PC and laptop hardware remains June 30 of this year, the Redmond-based company has today revealed that Windows XP availability will be extended through to 2010 for the emerging market of small form, budget laptops.
Low-cost laptop computers likely to take advantage of the availability of XP include the Intel Classmate, Everex Cloudbook and the Quanta-made XO, which is a product of the One Laptop Per Child Foundation (OLPC).
Taiwan-based ASUSTek Computer has already confirmed that the new version of its acclaimed EeePC laptop, which is expected to hit retail stores tomorrow, will include Windows XP, while Microsoft is also working alongside OLPC to bring a stripped-down XP to the XO.
Currently, such budget computers aimed at emerging markets and educational avenues have been able to keep their prices low (typically below $400 USD) by hosting alternative open-source software including community-created Linux-based operating systems.
And Microsoft's decision to extend XP availability through the budget arena? According to Kevin Kutz, Windows client director, the low-cost hardware category "is interesting and growing in interesting ways," and Microsoft wants to "help lead it and shape it."
Speaking in a Computerworld report, Kutz went on to say that Microsoft "got feedback from partners that customers wanted Windows on these devices. They wanted the familiarity and the access to the Windows ecosystem."
While Microsoft has not divulged exactly how much it will charge laptop makers for running XP, a recent report published by Forbes suggested that the company was offering XP to ASUSTek for around $40 USD per EeePC, which is approximately one third of the operating system's full price.
According to Microsoft's formal guidelines for the incorporation of a compressed XP into budget hardware offering between 2GB and 8GBs of storage capacity, compatible laptops will require a minimum of 500MHz of processing power (1GHz optimal) and a minimum of 256MB of RAM (512MB optimal). Compression is necessary as XP (SP2) takes up 1.1GB of space, which is significant considering that some of the low-cost laptops only deliver a basic 2GB of flash storage.
Microsoft's XP extension will see budget laptop makers able to install the longstanding Windows OS through to June 30 of 2010, which will include user access to free security updates and extended customer support. However, free live and warranty-based technical support will discontinue as of April 2009.
Around the Web
comments powered by Disqus