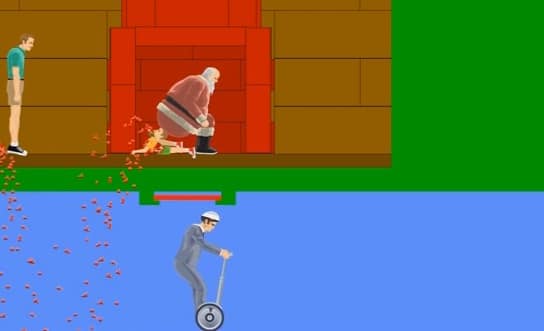 Well I have been a bit busy adding games to a few of our sites to check out the latest in the ever-gruesome world of Happy Wheels videos, but here is this week's roundup of the most popular.
First up is the fast talking jacksepticeye with Kill Billy Simulator with over a million views, also up Happy Wheels Highlights #76 by the always-popular Markiplier, THIS LEVEL IS THE SH#T! by Dashie and finally HAPPY WHEELS FUNNY MOMENTS #40by Jelly.
Check them out and be sure to visit the official site (new visual editor out) for updates or head over here to play the demo for free.
KILL BILLY SIMULATOR | Happy Wheels – Part 72 by jacksepticeye
Happy Wheels Highlights #76
THIS LEVEL IS THE SH#T! [HAPPY WHEELS] [MADNESS!]by DashieGames
HAPPY WHEELS FUNNY MOMENTS #40by Jelly