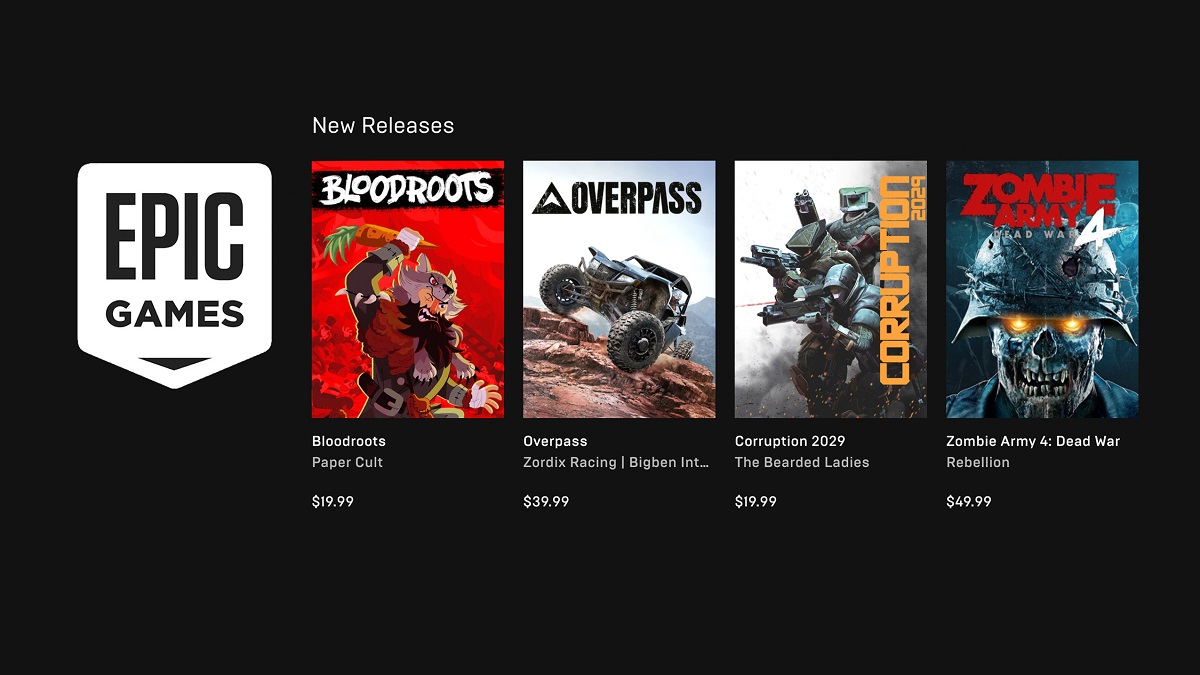 The last fortnight of 2020 is turning out to be good for gamers. The Epic Games store is giving away free games for 15 days. The giveaway will commence on December 17, 2020, and continue till December 31, 2020.
Each game that the virtual store offers for free, will be available to download for free for 24 hours. However, once claimed and downloaded, gamers will have long-term access or ownership.
Epic Games continues its popular publicity stunt of giving away game titles, and it is working:
Players looking for new games to play this holiday season must check out Epic Games virtual store every day from December 17, 2020. The first game is already up for grabs.
Cities: Skylines will be free on the Epic Games Store until December 18th at 11 AM EST. The giveaway is limited to 24 hours for a single game. The online game library will announce the next game after the 24 hours are up.
❄️🎁 COMING SOON 🎁 ❄️

The Epic Holiday Sale returns on December 17. Unwrap great deals and prepare for 15 Days of Free Games! https://t.co/Ww6pybdm6X pic.twitter.com/gkfK2uAms4

— Epic Games Store (@EpicGames) December 10, 2020
What this essentially means is that each game will be free for 24 hours, after which, the store will withdraw the offer on that particular game and will replace it with another game title. Hence those interested in expanding their game library by 15 games must visit the virtual store every day to grab the "Free Game of the Day" offer.
In addition to the "Free Game of the Day" offer, Epic Games will also host its Holiday Sale. The virtual game marketplace is offering up to 75 percent discount on select game titles.
Which games will Epic Games offer for free over the next 15 days?
Epic Games has not offered any clue about what's in store for the next 15 days. It is interesting to note that the company gave away GTA V for free during the COVID-19 lockdown across the world.
But this time around, the company might not be so generous. Experienced gamers expect the virtual store to offer a mix of Indie titles and underrated or underappreciated games from yesteryears.
Rumors claim the company might offer titles like Resident Evil 7, Far Cry 5, The Witcher 3, and other popular AAA titles. However, seasoned gamers will quickly point out that some of the titles mentioned in the list aren't even available in the Epic Games Store
Can anyone verify this? pic.twitter.com/oLC0TNMiig

— 🖖 Captain Minteard (@CapnMintbeard) December 15, 2020
It would surely be naive to expect Cyberpunk 2077 to be given away for free. Incidentally, the game has been making a lot of waves, but not all of them are positive.
To avail of the 15-day "Free Game of the Day" offer, gamers need to create a new Epic Games account for free. The company isn't restricting the offer to long term subscribers and there's no minimum time limit or buyer profile requirements.
Apart from Cities: Skylines, the virtual games store has already listed Pillars of Eternity: Definitive edition and Tyranny: Gold edition as free to download and play.