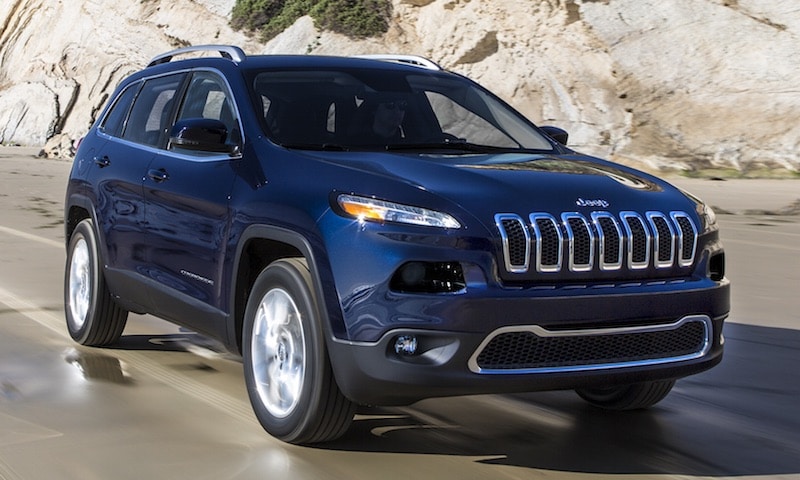 Automakers have reported strong sales for December and for 2015 as a whole.
Fiat Chrysler Automobiles (FCA) saw its best December sales ever, up 13 per cent in the US. Its annual figures also rose, by 8 per cent, with Jeep vehicles seeing a massive 42 per cent increase in sales.
The Cherokee, Compass, and Renegade had their best monthly sales on record, while the Wrangler and Patriot experienced their best December sales on record.
FCA's best-selling vehicle was the Dodge Ram pickup, which sold 451,116 units in 2015 with the Cherokee in second place on 220,260 units.
Meanwhile, General Motors (GM) said it experienced the largest increase in market share of any manufacturer. Its sales for December were up 6 per cent and 8 per cent over the year.
Chevrolet, GM's biggest brand, had its best December in nine years and annual sales of its stalwart Silverado and Colorado models were up 27 per cent.
Japanese firms also did strongly with Mazda experiencing its best annual sales in 20 years with an 18.1 per cent year-on-year increase, and Toyota seeing a rise of 10.8 per cent in December.
Honda had its best ever year selling a record 1,586,551 cars over the past 12 months, while Nissan's December sales also reached record levels, up 19 per cent on the year before.
Mitsubishi sales of 95,342 were up nearly 23 per cent compared to 2014, and Subaru had its best sales month ever in December with annual figures also up 13.4 per cent.
It was also a good year for South Korean firms Hyundai and Kia Motors, both of which saw their best ever year or sales. Hyundai shifted 761,710 vehicles while Kia sold 625,818.
Kia's best-selling vehicle was the Optima, which sold 159,414 units, while the best-selling Hyundai model was the Elantra, with 241,706 being driven off forecourts between January and December.
Ford saw its best monthly sales in a decade, up 8 per cent, and remained the best-selling brand in the US with a total of 1,613,162 vehicles sold in the 12 months of 2015.
The F-Series truck  was America's best-selling vehicle for the 34th year in a row. The December rise was helped by good sales for the Escape, Edge, and Explorer.
Elsewhere, Audi sold more than 200,000 vehicles for the first time in its sixth consecutive year for record sales.
BMW also saw annual record sales, but its figure of 346,023 units was only up 1.8 per cent.
Jaguar Land Rover saw an increase of 30 per cent in monthly sales, while its annual figures were up 26 per cent.
Manufacturers are also positive about the year ahead. Mustafa Mohatarem, GM's chief economist, said: The US economy continues to expand and the most important factors that drive demand for new vehicles are in place, so we expect to see a second consecutive year of record industry sales in 2016. The single most important pieces are the ongoing gains in employment and the growth in personal income. When you add in lower energy prices, it's easy to see why consumer spending is strong.