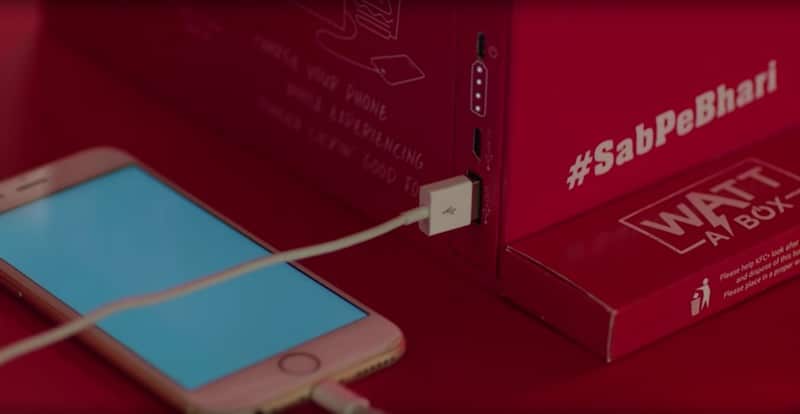 KFC in India is running a special promotion where you get a five-in-one meal deal box that charges your phone while you eat.
The Watt A Box contains a 6,100mAh battery along with Lightning and micro-USB cables so you can pump up your smartphone while you tuck into your chicken.
The box it comes in is more solid than the usual one and has magnetic fasteners on the lid. The battery pack is also removable so can be used at a later date.
The marketing effort is being offered to customers in Delhi and Mumbai through a contest on KFC's Facebook page. 
KFC is one of the most popular fast-food chains in India and has a head-start on McDonald's because its menu centers on chicken.
McDonald's does not serve beef in its Indian restaurants as cows are seen as sacred by many in the country, so the chain had to change 70 per cent of its menu to cater for the Indian market.