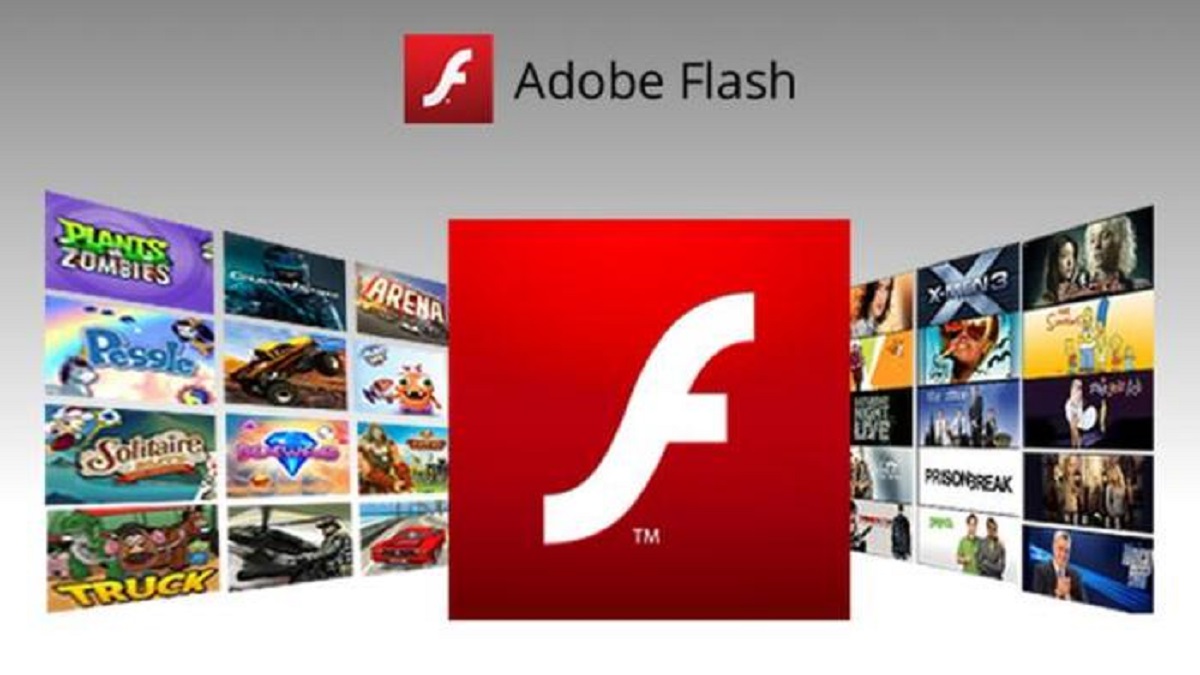 Adobe Flash Player has just received its last update. The not-so-humble part of the internet will be laid to rest at the end of this year.
Flash Player, the once-popular component that offered everything from animation, interactivity, audio, and video, will end its service life with the year 2020. However, as a final goodbye, Adobe, the company that maintains the software, has sent out a minor update.
Adobe Flash Player to end on December 31, 2020, but internet users might not even notice its demise:
Adobe has sent out the final Flash Player update on December 8, 2020. The company had announced that it would stop supporting Flash about three years ago. Official support finally ends on December 31, 2020.
Flash Player was one of the most popular, reliable, and versatile components of the internet. It managed to deliver the majority of multimedia content on websites about a decade ago. However, the evolution of better, faster, richer, and in general more efficient technologies, has outpaced the Flash Player.
End of an era … RIP Adobe flash. pic.twitter.com/wViTNhCaot

— Sarit Arora (@morpheushere) December 9, 2020
Technologies such as HTML5, WebGL, or WebAssembly have replaced Adobe Flash. The transition hasn't been abrupt, and nor has it been smooth. These technologies have matured over the years. Web developers now consider them reliable replacements for Adobe Flash.
As the new year rolls in, Flash support will be removed in many products. These include web browsers that ship with Flash components or support Flash integration.
Adobe won't release any more updates for Flash after Flash Player reaches the end of its service life. Moreover, the company intends to block Flash content from running in Flash Player from January 12, 2021, onward. Adobe will also stop official Flash Player downloads after support ends.
How should the internet users and administrators deal with Adobe Flash end-of-life?
Administrators need to uninstall Flash Player if the product is installed on a system. This may sound complex, but there is a high chance that Adobe Flash no longer exists on the system. And even if it does, the technology has been rendered inactive.
Companies that offer Chromium-based browsers such as Google Chrome or Microsoft Edge will update these browsers. The developers of the browsers already have a plan in action to remove Adobe Flash.
This was the tool that quite literally shaped the Internet's methods of creative expression; it was the tool that powered so much of my childhood.

And with its death, we witness the end of an era, a bittersweet farewell to the roots of online culture…

Adobe Flash (1996-2020) pic.twitter.com/H1bfQfwkYx

— Flex PhD (@Flex_PhD) December 1, 2020
These browsers will receive updates recently which will strip them of the obsolete technology. Mozilla plans to remove support for Adobe Flash. Even if the software is installed, Firefox will not pick it up.
The average internet users should, however, run a quick test to check if Adobe Flash still resides on their computer. Users can open this Adobe support site to test if Flash Player is enabled in a web browser. Just select "check now" to run a quick test.
Thank you for playing a big part in my childhood.

You will be missed.

RIP Adobe Flash 1996-2020 pic.twitter.com/LZuzlbwRtL

— FullArmorCraft (@FullArmorCraft) December 4, 2020
Developers rarely use Adobe Flash anymore. However, there is a good chance that some websites might stop functioning partly or completely once Flash is no longer available.
Incidentally, Adobe Flash will work in Mainland China. Moreover, archival projects such as the Flash Games preservation project or Internet Archive's Flash emulation archive will continue to work after January 12, 2021. Nostalgic users can try a Flash Player emulator such as ruffle, used by the Internet Archive.