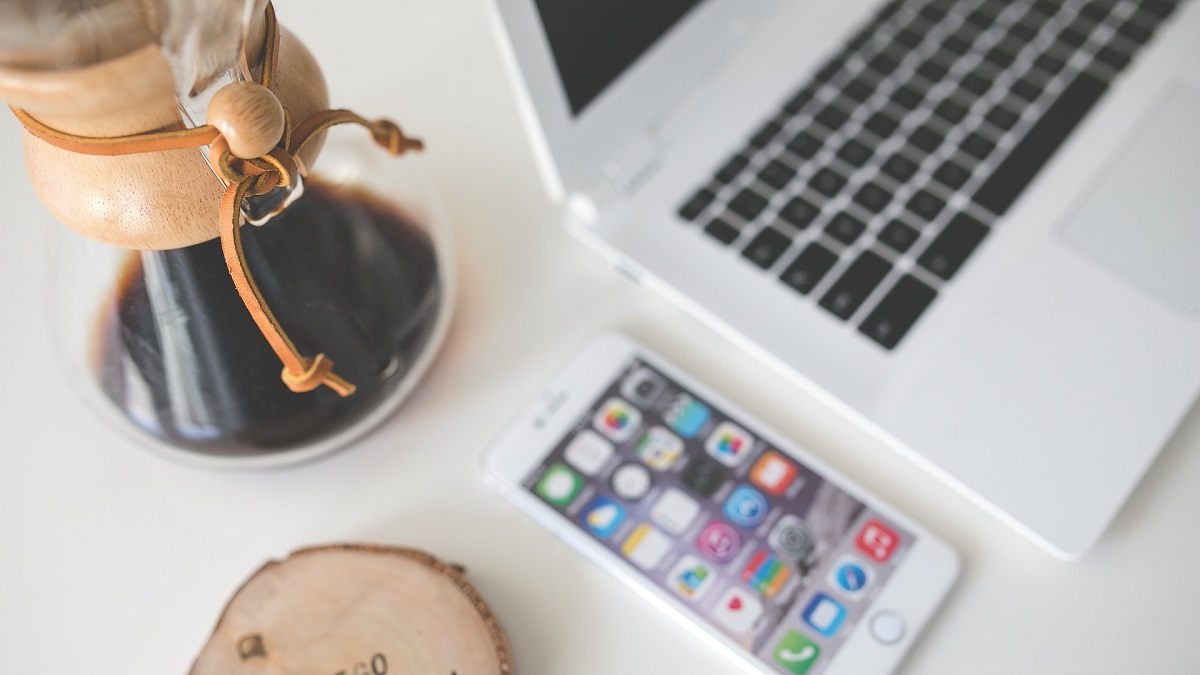 Google Chromebook platform, the lightweight alternative to Windows 10 and MacBook Air computers, completed ten years this week. To mark the occasion, Google has announced quite a few important features for Chrome OS.
Google is offering a set of new features for the Chrome operating system, called the Chrome OS. The central theme of the features, which includes the Phone Hub, is helping users who operate multiple devices simultaneously.
Google's Phone Hub for Chromebooks integrates Android smartphones within Chrome OS.
Google's Phone Hub is by far one of the biggest leaps in smartphone and desktop integration for Chrome OS. The platform presents a comprehensive control center that brings key capabilities from a synced Android phone to Chromebook.
At the top of the application, users can see information related to the status of their phones, such as battery life and cellular connections. Users can find quick actions, such as instant tethering, a "find your device" function, and a "do not disturb" option below this information.
Google announces Phone Hub and a bunch of other features coming to Chrome OS #ChromeOS https://t.co/4e4XyYR7f4 pic.twitter.com/rDdXKcgXQm

— Neowin (@NeowinFeed) March 9, 2021
Phone Hub lets users turn on notifications, so they can receive messages sent to their phone. Users can also respond to the notifications from their Chromebooks.
Phone Hub also shows the Chrome browser tabs users last opened on their Android smartphones. In other words, users can easily pick up or continue on Chromebooks, what and where they left off on their Android device.
Google is announcing a new Phone Hub feature for Chromebooks today. It links Android phones and Chrome OS together. Nearby Share is also coming to Chrome OS, along with updates to clipboard and virtual desktops. Details here: https://t.co/vB9YT7zCbT pic.twitter.com/A2pVfrjviy

— Tom Warren (@tomwarren) March 9, 2021
With Phone Hub installed, Chromebooks can draw information and sync with Wi-Fi networks. Simply put, if the Android smartphone can connect to a wireless network, so can the synced Chromebook.
Although not available immediately, Google will soon add 'Nearby Share' to the Phone Hub. The feature lets users instantly and securely share files between their Chromebook and other Chrome OS or Android devices. Nearby Share doesn't need any third-party cellular or Wi-Fi network, and can work completely offline.
Google offers Phone Hub, which competes with Microsoft's Your Phone:
It is amply clear that Google's Phone Hub is an answer to Microsoft's Your Phone platform for Android smartphones. With Your Phone, users can perform several of the tasks that Google has incorporated within the Phone Hub.
However, with Find Your Phone, Wi-Fi Sync, File Sharing, and Tab syncing, Google's Phone Hub appears to be slightly ahead. Needless to add, Microsoft might just respond with an update to Your Phone that includes these features.
For reasons yet unknown, Google seemed to drag its feet with Chrome OS for some time. However, the company has picked up the pace with the promising operating system.
Google links Android phones to Chromebooks with new Phone Hub feature https://t.co/MNaMv74HkZ

— Getaka – Know things before others do (@GetakaC) March 9, 2021
Quite recently, Google simplified and streamlined Chromebook setup. The setup is quite easy for parents or school administration that intends to offer the device to children.
Parents, especially, can integrate and manage their children's Google Account through Family Link. Meanwhile, there's a school account provision as well. Children can use school apps like Google Classroom, while parents can use Family Link to maintain control on the device.
Recent updates have also added a new Screen Capture tool in the Quick Settings menu. The feature allows taking precise screenshots and screen recordings. Chrome OS then pins these to the clipboard automatically, and it can hold up to five copied items simultaneously.