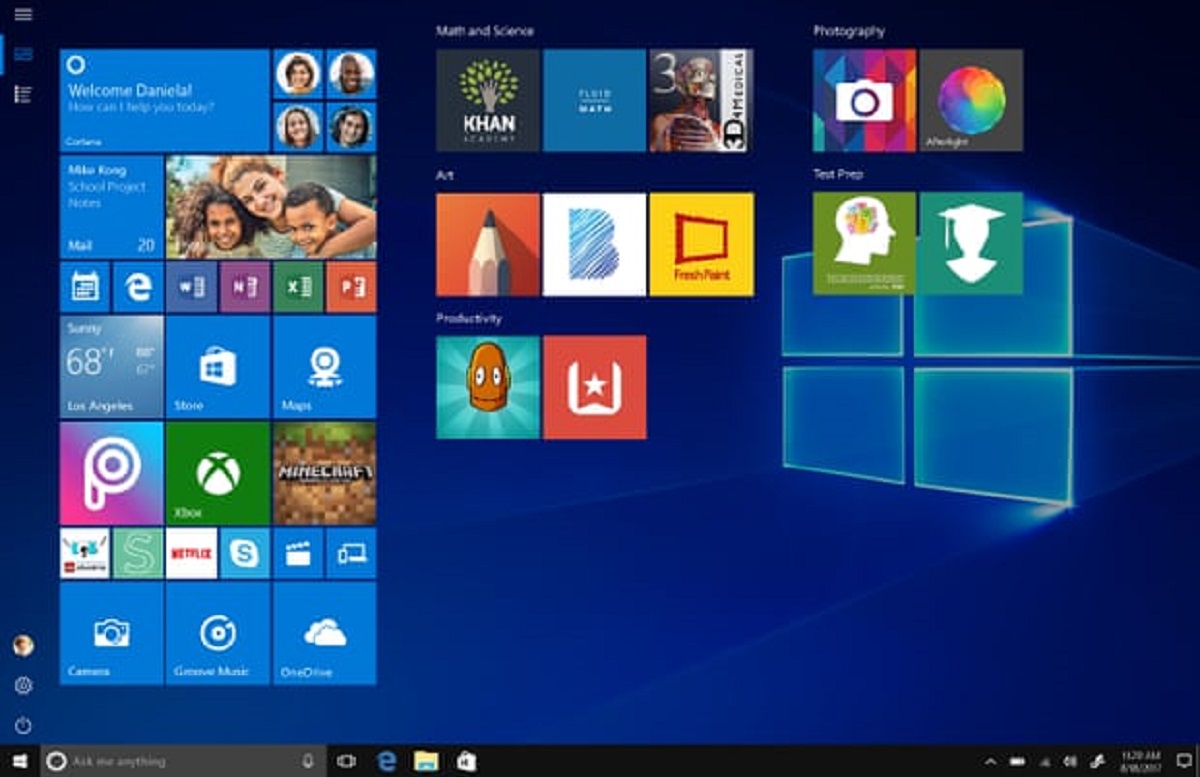 Microsoft has confirmed the arrival of the Windows Feature Experience Pack. This is the company's yet another attempt at streamlining the delivery of Windows Updates to the Windows 10 operating system.
Microsoft's Windows development team has released "Windows Feature Experience Pack 120.2212.2020.0". The feature is now available to a select few Windows 10 OS users who always prefer to install its latest edition.
Feature Experience Pack now part of the Beta Channel:
The new "pack" is essentially available to participants of the Windows Insider program. Additionally, Microsoft has also extended the feature to Windows Insider participants. But they must have Windows 10 version 20H2 Build 19042.662 or higher installed on their devices.
Windows Feature Experience Pack 120.2212.2020.0 https://t.co/6P2AXVSA9x

— Tadahiro Ishisaka🖖 (@ishisaka) January 26, 2021
The pack may appear similar to the regular Cumulative Update or a new build that Microsoft delivers through Windows Update. However, the delivery methodology is a detour from the regular way Windows 10 OS users receive major updates.
Interested or curious Windows 10 OS users who are part of the Windows Insider Beta Channel, can head over to Settings > Update & Security > Windows Update to check for updates.
Microsoft releases a new Windows Feature Experience Pack with screen snipping improvements https://t.co/Jd4xwbaUTr pic.twitter.com/7Bk5wbb8xG

— Rich Woods (@TheRichWoods) January 26, 2021
The Feature Experience Pack is a gateway. After rebooting the PC, users stand to gain from new improvements that arrive with the Feature Experience Pack.
What is the Windows Feature Experience Pack?
Microsoft is clearly attempting to tweak the delivery of Cumulative or Feature Updates. The Windows OS maker is trying to break the Updates into smaller groups to improve delivery speed, reliability, and ensure these updates work as intended.
Traditional Cumulative Feature Updates for Windows 10 usually arrive twice a year. These are relatively large as they contain several bug fixes, stability improvements, features, and functionalities.
@windowsinsider Installing Right Now Update for Windows Feature Experience Pack for Windows 10 Version 20H2 for x64-based systems (KB4601906) in the Beta Channel and Watching the #WindowsInsiders Twitch Podcast Live Now 🚀🐱‍💻#WIMVP #WIMVPBenelux #Windows10 #AreYouFlightingYet pic.twitter.com/LZfWYa98e2

— James van den Berg ☁ 🚀 (@JamesvandenBerg) January 26, 2021
However, Microsoft, and more particularly Windows 10 OS users, have faced a lot of problems with every new Cumulative Feature Update. Many users have experienced system freezes, BSOD, crashes, weird behavior, and multiple performance issues. Incidentally, these issues rise in number after installing the latest Cumulative Feature Update.
Microsoft has been trying different ways to reduce the problems that each major update invariably introduces. One of the techniques is the introduction of a smaller cluster of updates.
Microsoft is quite possibly testing the Windows Feature Experience Packs to potentially deliver new feature improvements quicker in the future. This will certainly be outside the major feature updates that the company rolls out twice a year.
Attempting to explain the reasoning, Microsoft wrote in a blog post, "Right now, we are starting out with a really scoped set of features and improvements. Over time, we hope to expand the scope and the frequency of releases in the future. Eventually, these Windows Feature Experience Pack updates will get folded into the already existing servicing process for Windows 10 and delivered to customers that way through Windows Update."