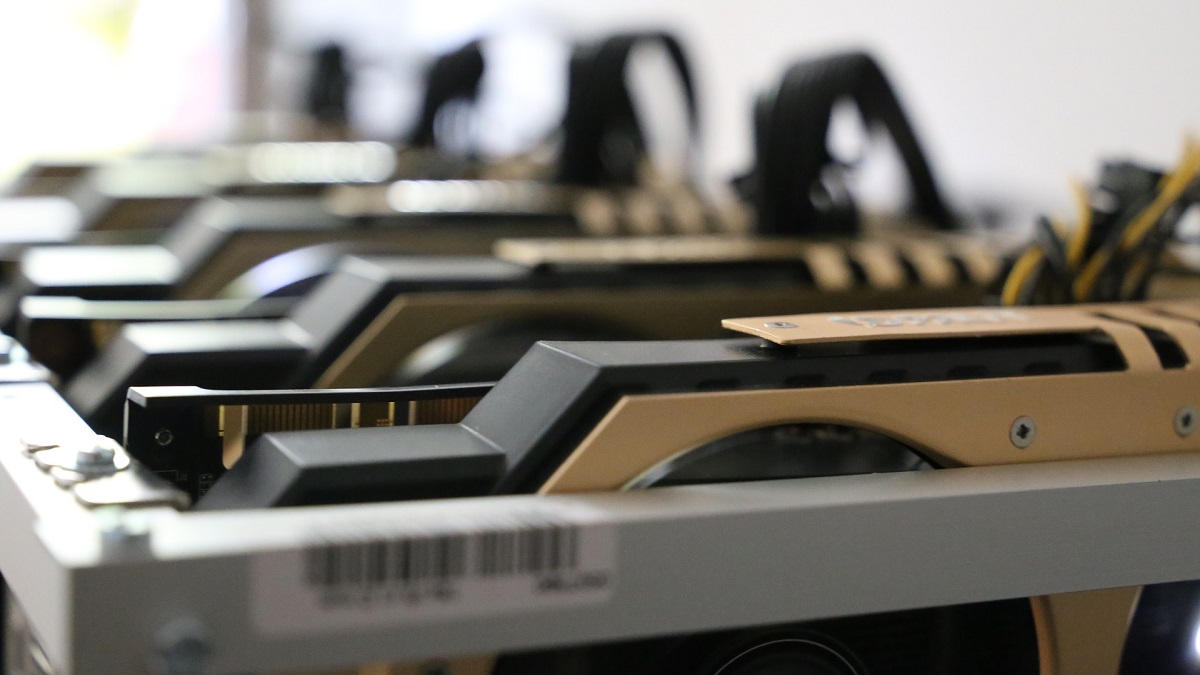 NVIDIA's latest graphics driver apparently unlocks the full performance capabilities of NVIDIA GeForce RTX 3060 for cryptocurrency mining. It is, however, quite possible that the company might have erroneously released the latest driver, tagged as NVIDIA beta driver v470.05.
NVIDIA appears to have let loose a new driver for its GeForce RTX 3060 graphics cards. The driver reportedly allows Ethereum cryptocurrency mining at full performance. It seems the company may have inadvertently released the driver.
Is NVIDIA going back on its promise of reserving graphics cards for gamers?
The latest NVIDIA GeForce RTX 30 Series graphics cards are undoubtedly a significant leap in performance. These Ampere-based graphics cards are very powerful, and the company priced them aggressively to better compete against the AMD Radeon RX 6000 Series of Graphics Cards.
Moreover, the latest NVIDIA GeForce RTX 30 Series graphics cards, especially, the slightly lower-end ones, are quite attractive for cryptocurrency mining. Hence, cryptocurrency miners as well as scalpers purchased them in droves, leaving almost nothing to actual gamers. Hence, buying any one of the new graphics cards has been a near-impossible task.
RTX 3060 Mining Restrictions Circumvented By Nvidia's Own Drivers: Just a few weeks after its launch, Nvidia's RTX 3060 has had its Ethereum blocking measures circumvented by a beta driver the company issued itself to users.The latest 470.05 driver for… https://t.co/OenIyaJZP3 pic.twitter.com/szv7DQCGFr

— @globalfirstnews (@globalfirstnews) March 15, 2021
Apparently understanding the situation, NVIDIA announced it was limiting the performance of the NVIDIA GeForce RTX 3060 if the card was attempting to mine cryptocurrency. The company confirmed the performance of the card would drop to half if used for other purposes than gaming.
Hi Ryan. It's not just a driver thing. There is a secure handshake between the driver, the RTX 3060 silicon, and the BIOS (firmware) that prevents removal of the hash rate limiter.

— Bryan Del Rizzo (@bdelrizzo) February 19, 2021
Just a few days after, reports started emerging that a few developers and code writers had bypassed the software locks. NVIDIA dismissed these claims. Bryan Del Rizzo, Nvidia's head of communications said: "It's not just a driver thing. There is a secure handshake between the driver, the RTX 3060 silicon, and the BIOS (firmware) that prevents removal of the hash rate limiter."
NVIDIA's beta driver is unlocking full cryptocurrency mining performance?
Japanese site PC Watch claimed that NVIDIA's protections can be bypassed without needing to modify a driver or BIOS. Apparently, NVIDIA's latest 470.05 beta driver is automatically unlocking performance for most RTX 3060 owners. Experts have verified and confirmed the weird development.
Reports indicate the latest beta drivers unlock Ethereum mining performance across a variety of RTX 3060 cards. Needless to add, this is the exact opposite of what NVIDIA had claimed.
And my EVGA GeForce RTX 3060 XC Gaming does perform even better with the original VBIOS and the GeForce 470.05. Better and with more efficiency.

35 vs. 41 MH/s
210 vs. 290 kH/J pic.twitter.com/BQsYIqC6S3

— Andreas Schilling (@aschilling) March 15, 2021
In NVIDIA's defense, however, it seems the company may have erroneously sent out the latest beta driver that unlocks Ethereum mining performance. The company reportedly designed the 470.05 beta driver for developers to test the Windows Subsystem for Linux (WSL) performance and new features like OpenCL 3.0 support.
It is important to note that NVIDIA has confirmed that it will launch Cryptocurrency Mining Processor (CMP) for Ethereum miners. These graphics cards will lack a display output. Hence gamers won't be able to purchase second-hand cards after the next "complexity jump" of mining.
Many gamers and experts claim NVIDIA is not concerned about gamers. Several allege the company is ensuring gamers will have to buy brand new graphics cards as the CMP cards will be physically useless.