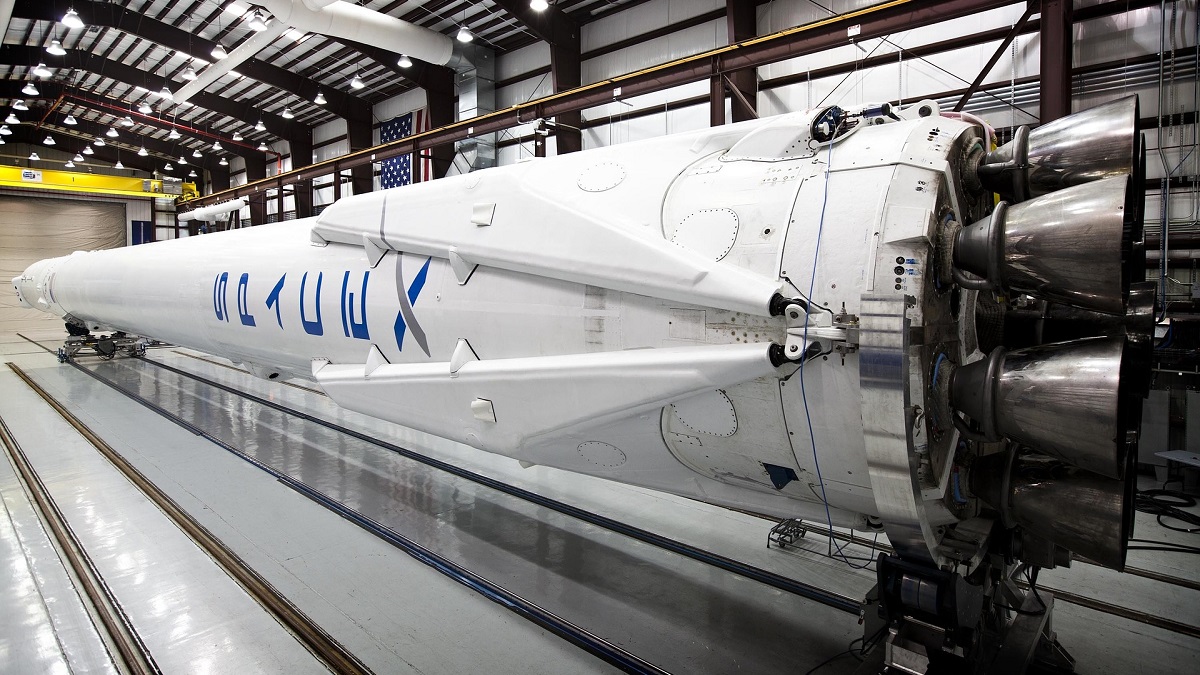 NASA has effectively given the green signal to SpaceX Falcon 9 rocket to take human passengers to the International Space Station (ISS).
Officials from the National Aeronautics and Space Administration (NASA) and Space Exploration Technologies Corp. (SpaceX) have officially confirmed that the latter's Falcon 9 rocket is ready to take humans to space.
Upcoming mission to the ISS will take place on SpaceX Crew-2 after 'Excess Liquid' anomaly:
The upcoming SpaceX Crew-2 mission will take astronauts to the International Space Station. The mission will take place on SpaceX Falcon 9 rocket.
The SpaceX Crew-2 mission will reportedly fly astronauts Akihiko Hoshide of the Japan Aerospace Exploration Agency (JAXA), Megan McArthur and Shane Kimbrough of NASA, and Thomas Pesquet of the European Space Agency (ESA) to the orbiting space laboratory.
The launch readiness review of the SpaceX Falcon 9 rocket has gone well, confirmed NASA's Commercial Crew Program Manager Mr. Steve Stich, and SpaceX's senior director for Human Spaceflight Mr. Benjamin Reed. Amidst officials from NASA, JAXA, ESA, and the United States Space Force, Stich and Reed jointly confirmed that the 'Excess Liquid Oxygen' anomaly is not an issue.
NASA, SpaceX declare Crew-2 astronaut mission 'go' for Thursday launch in final review https://t.co/Rq7uToGl0b pic.twitter.com/QzJidJ0e9H

— Marcus Webster (@marcusbwebster) April 20, 2021
SpaceX had abruptly aborted a crucial rocket test after the company had detected elevated liquid oxygen levels in SpaceX's Falcon 9. SpaceX's vice president for Build Reliability, Mr. William Gerstenmaier later confirmed that the excess liquid oxygen was only a couple of inches higher than normal preset parameters.
Gerstenmaier has assured that NASA and SpaceX would investigate this issue and determine its impact on future missions. He, however, added that the anomaly isn't concerning enough to scrap the launch. The reasoning is that SpaceX has built the Falcon 9 and its tanks to handle the excess liquid oxygen.
Excessive liquid oxygen well within acceptable parameter for a SpaceX Falcon 9 rocket and safe for humans?
SpaceX has continually stressed that its Falcon 9 rocket can accommodate the measured excess amount of liquid oxygen. The company, however, hasn't offered exact figures.
Interestingly, Stich has indicated that the rocket may have had 2500 or 3000 pounds of extra LOX (Liquid Oxygen). He added that compared to the size and volume of the rocket, this is a small percentage.
SpaceX are gearing up to fly astronauts for the third time 🚀🎉

Crew-2 is set to launch on Thursday at 6:11am EDT (10:11am UTC) from LC-39A, off to the ISS!

This will mark nearly 11 months since SpaceX's first ever crewed flight, Crew Demo-2 back in May 2020.

📸 SpaceX pic.twitter.com/nxDRD4ZsrR

— Leo 🚀 (@TerminalCount) April 20, 2021
Moreover, there's a dedicated vent system as well as a contingency procedure that can automatically relieve pressure on the tank if it needs to. Hence, looking at the past flights, the Flacon 9 rocket SpaceX Crew-2 mission is good to go.
NASA has scheduled the SpaceX Crew-2 mission on Thursday, April 22, 2021, at approximately 06:11 EDT. After completing the necessary maneuvers, the SpaceX Falcon 9 rocket with the astronauts, should dock with the ISS on April 23, 2021, at approximately 05:30 EDT.