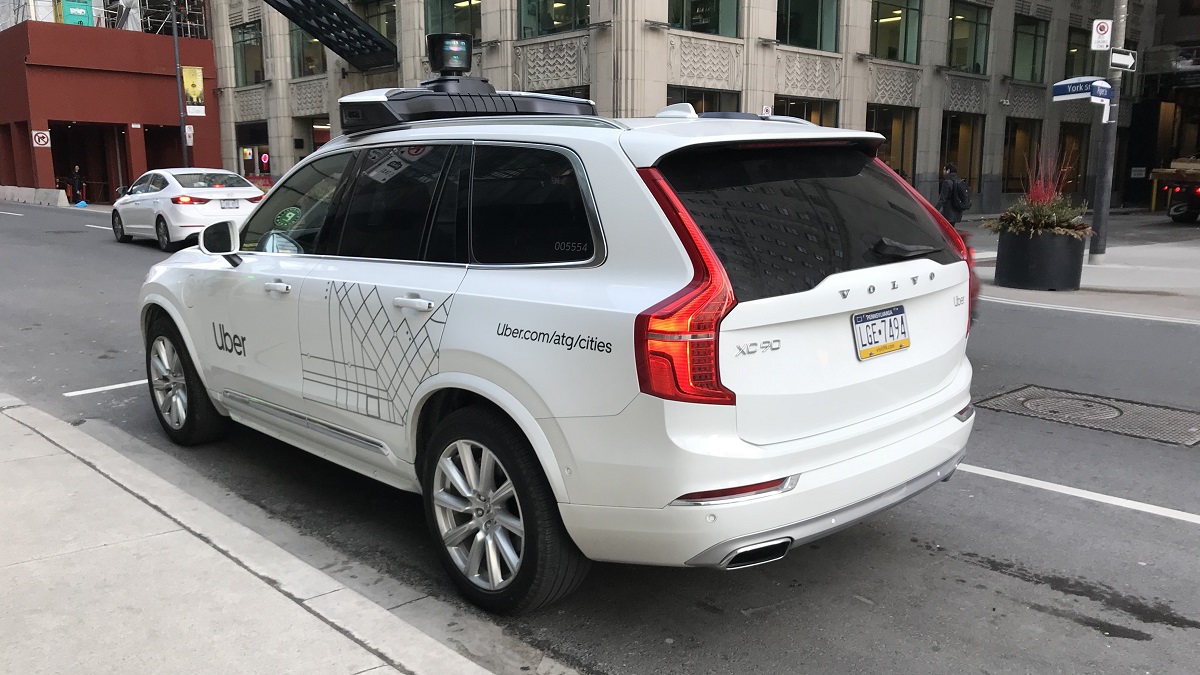 Uber Technologies Inc. has sold off its own self-driving technology development division to a rival. However, this does not mean the app-based taxi-hailing and ride-sharing company is giving up on driverless vehicle technology.
The future of autonomous vehicles picking up passengers and dropping them off at their desired locations appeared bleak after Uber's supposed exit from self-driving tech development. The news spread about Uber giving up on passenger cars without drivers after the company sold off the division working on improving self-driving vehicles to Aurora for an undisclosed sum.
Uber no longer owns a self-driving car tech development division but the reason is practical:
Uber and Aurora jointly issued a statement that the former is selling its self-driving-car unit to the latter. Aurora Innovation Inc. has bought Advanced Technologies Group or ATG.
Neither of the companies has disclosed the exact terms of exchange for the division. However, Uber will make a $400 million cash investment in Aurora. Moreover, the company has indicated it would hold a roughly 26 percent stake in Aurora on completion of the deal. As part of the deal, Uber Chief Executive Dara Khosrowshahi is joining the company's board of directors.
Two comments
One about hype. No one has yet figured out how to make a self-driving car cope with the toughest 5% driving conditions.
The other about Uber. When will investors get fed up of this endless dance between unsuccessful or unprofitable businesses?https://t.co/cPCYMZMV4V

— Marco Cantamessa (@MarcoCantamessa) December 8, 2020
The $400 million from Uber is its commitment to the continued development of autonomous vehicle technology. Aurora will be using its own technology combined with Uber's Advanced Technologies Group (ATG) to focus on the heavy goods vehicle market first.
Simply put, Uber is slowing down its march towards a future in which passenger vehicles ferry paying customers to their destinations without any driver steering the car. The terms of the deal make it amply clear that Uber is not giving up on autonomous vehicles. Instead, the company's agenda behind the sell-off is completely different.
Why did Uber's self-driving car tech development division ATG change hands?
Aurora was founded by Chris Urmson, who previously led Google's self-driving car division. As mentioned above, the company is keen to deploy ATG's innovations and technologies in heavy-goods vehicles. In other words, the company wants cargo vehicles to make their way from location to location without needing any human input behind the driving wheel.
Interestingly, Uber passenger vehicles will use Aurora's software "in the years to come". What this means is that Aurora would eventually become Uber's software and hardware supplier for self-driving technology. The company could offer complete passenger vehicles that are ready to ply on the roads without a driver.
Uber sells its flying taxi business: Joby Aviation, which is developing all-electric vertical takeoff and landing aircraft, is acquiring Uber Elevate, the aerial ride-hailing division of Uber. https://t.co/EZmWqtMzYz

— Lance Jepsen (@lancejepsen) December 8, 2020
With ATG's sale, Uber is now free to focus on improving and expanding its services. It can also focus on the human element of its business such as passengers and drivers.
The main reason Uber sold ATG to Aurora appears to be financial. Mr. Khosrowshahi has been restructuring the company to deliver on a promise to make it profitable. After joining, he immediately started scaling back some expensive experiments such as electric bikes and flying cars. Simply put, Uber is trying to become a lean company.
Khosrowshahi joined the company as chief executive in 2017, and since then he has been tasked with increasing profits at Uber. Moreover, the CEO focused on taxi and food delivery services using Uber's taxi army.