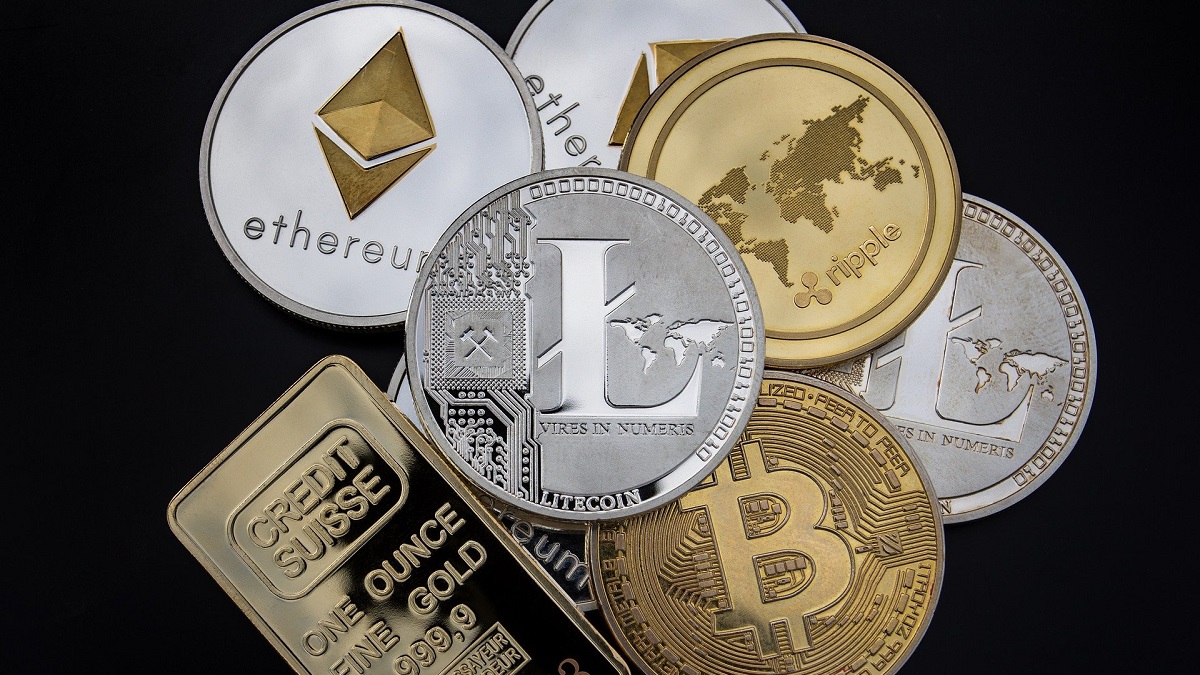 Dogecoin, the cryptocurrency that began as a meme, has suddenly become one of the fastest-rising virtual assets. Blockchain-backed digital money has soared 86 percent in the last 24 hours alone.
According to CoinMarketCap data, Dogecoin is now in the top 10 largest cryptocurrencies list by market capitalization. The dramatic rise in the cryptocurrency's valuation merely took a week, with the bulk of the jump taking place on April 13, 2021.
Dogecoin soars to all-time highs:
Dogecoin prices are soaring at all-time highs right now. The cryptocurrency's value has shot 86 percent in the last 24 hours.
The meme-inspired cryptocurrency is currently trading at around $0.137. The valuation might seem minuscule. However, the digital asset was lying dormant for quite some time, before suddenly skyrocketing.
#dogecoin poppin! 💥🚀📈#retweet if you're still holding 🦾 pic.twitter.com/lOlClR9DZQ

— Block Assets (@BlockAssets) April 14, 2021
The coin has won followers from diverse areas of the mainstream media, sports, and entertainment. Needless to add, however, it took a Tweet from Elon Musk to set the ball rolling.
$DOGE (Dogecoin) continues its surge today. I've been reporting numbers lately – here is where it stands right now – last hour -3.35% today 24.66% week 131.2% month 135% 3 month 1473% year 6935% 4 years 68,500% – those who said #doge is a total joke are kicking themselves! pic.twitter.com/jNThNhNGET

— PolitiSite – PolitiSite Means Politics (@Politisite) April 14, 2021
Dogecoin has not only shot in valuation, but it has gained several hundred users in the real world as well. After Tesla Motors confirmed it would accept Bitcoin, transactions in Dogecoin too started rising.
FYI, the Mavs sales in @dogecoin have increased 550pct over the past month. We have now sold more than 122k Doge in merchandise ! 🚀🚀🚀 We will never sell 1 single Doge ever. So keep buying @dallasmavsshop https://t.co/li32cdtcED

— Mark Cuban (@mcuban) April 14, 2021
Dallas Mavericks' merchandise store claims there has been a 550 percent increase in transactions using Dogecoin as a medium of exchange. The company noted it sold about $122,000 worth of merchandise while accepting the relatively nascent cryptocurrency.
The @dallasmavs have done more than 20,000 #Dogecoin in transactions, making us the LARGEST #DOGECOIN MERCHANT IN THE WORLD ! We thank all of you and can only say that if we sell another 6,556,000,000 #DOGECOIN worth of Mavs merch, #dogecoin will DEFINITELY HIT $1 !!!🚀🚀🚀

— Mark Cuban (@mcuban) March 6, 2021
Previously, Mark Cuban claimed the basketball team merch store had become the "largest Dogecoin merchant in the world".
Dogecoin's dedicated Reddit page was reportedly the third most active crypto-related group on the forum. It only lagged behind r/CryptoCurrency and r/Bitcoin groups. In other words, millions of users are interested in grabbing this cryptocurrency after seemingly letting Bitcoin out of their hands.
What is behind Dogecoin's meteoric rise?
Dogecoin creators have taken a rather different path than Bitcoin. There will be only 21 Million Bitcoin (BTC), but Dogecoin's supply is apparently limitless.
Dogecoin is inflationary, which means there will be an endless supply. Its very nature should ensure market dynamics and demand of the cryptocurrency will dictate the valuation.
God Of Dogecoin. pic.twitter.com/FK6spgS7ZM

— Gene Simmons (@genesimmons) February 6, 2021
Dogecoin's nature also means cryptocurrency miners have a lot more to gain by diverting their mining hardware towards mining this cryptocurrency.
Besides the obvious benefits and incentives, it was the huge support of ordinary people that drove Dogecoin to its present-day valuation. Moreover, the cryptocurrency benefitted immensely from multiple celebrities who kept on hyping the same.
On the actual moon

— Elon Musk (@elonmusk) February 24, 2021
Financial experts claim Dogecoin is winning due to the FOMO (Fear of Missing Out) phenomenon. However, the rise of the cryptocurrency in the last 24 hours could also be attributed to Nasdaq's listing of major American cryptocurrency exchange Coinbase's COIN stock.
Cryptocurrency today has a lot more going for it, than ever before. From celebrities to financially stable companies, and from tech giants to cryptocurrency miners, everybody is looking at the "next big thing".
Dogecoin is shooting upwards at an insane pace right now. However, there are several obvious risks that investors should consider before jumping on the bandwagon, caution seasoned financial advisors.