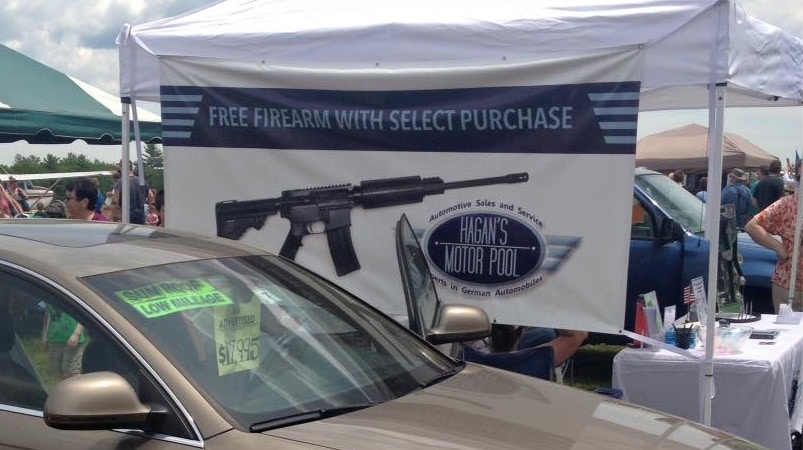 A used car dealership is offering a controversial deal to customers — get a free AR-15 if you buy a used car.
Hagan's Motor Pool in Rochester, NH, is offering the semi-automatic rifles to potential buyers as part of their "Buy a Car get an AR" campaign.
The offer is available on particular models, with some cars on their site listed with a promo saying "Free AR-15 with purchase".
And it features in the banner image on their Facebook page.
The deal comes at a particularly controversial time after the weapon was the one used by Omar Mateen to kill 49 people at Orlando's gay nightclub.
Some critics of the offer have taken to the dealership's Facebook page to express their outrage.
One, Lorraine Berry, told the owner's wife: "Mrs. Hagan. Your husband is promoting the slaughter of innocents."
Hagan's Motor Pool responded: "Everyone has the right to defend themselves. I truly believe we all want for Americans to be safe. I think we just have differing opinions on how we can prevent mass violence."