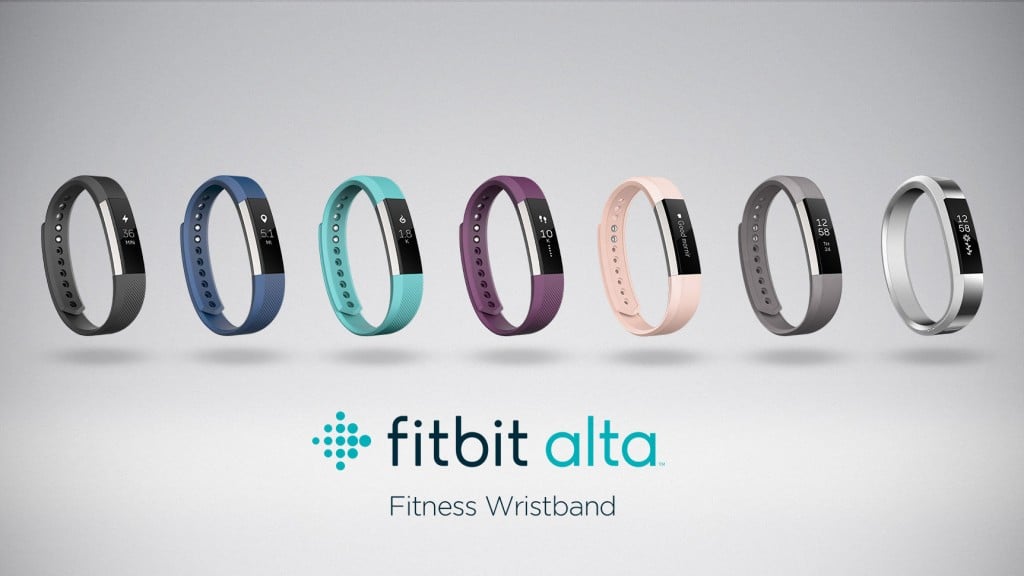 Fitbit have just released a new Fitbit Alta wearable wristband for $129.95 — which is sleeker and slimmer than its predecessors and has changeable bands.
The market leader in wearable fitness tech, Fitbit have released the Alta to take advantage of the growing tend for personisable tech.
There are a string of different colored bands to choose from in the standard satin-finished rubber, hide leather and stainless steel.
It is also packed with tracking features including prompts that nudge you to remind you to move if you're stationary for too long, plus weekly fitness goals, a system of automatically recognising and tracking various common fitness activities like walking and running, and sleep tracking.
Fitbit co-founder and CEO James Park said: "Fitbit Alta will turn heads as our most fashionable device yet."
The firm says the changeable straps, which have a quick-release system, will allow you to have several different ones which you can choose from for different occasions.
For example, you might want to wear the rubber one while out and about and during exercise, but while out for dinner you could change it to one of the leather ones or the stainless steel version.
It features an OLED display which you can activate with the tap of a finger.
To start with the actual display element of the tracker will only be available in silver stainless steel but a gold-effect version will be available as an option soon.
Black, blue, teal, or plum rubber straps will be available as standard, with extra ones costing $29.95 each.
Leather bands in graphite and pink will cost $59.95 each, with a camel version set to be available shortly.
In the summer a silver band in stainless steel will also be available, followed by a gold version.
The Fitbit Alta is available to order online from today and will hit stores in the US next month along with the Fitbit Blaze, the firm's foray into the smart-watch segment.
It will be rolled out worldwide in April.