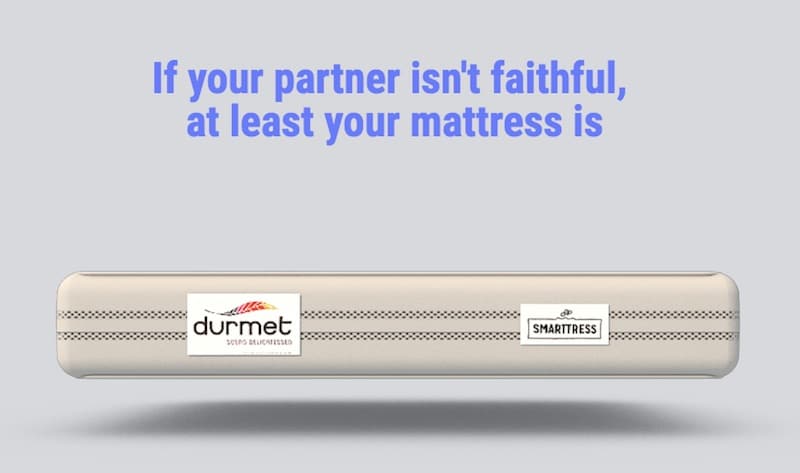 A new smart mattress called the Smarttress will send you a text if your partner's cheating on you, the firm behind it claims.
The mattress contains 24 sensors which Spanish firm Durmet describes as a 'Lover Detection System', and which detects "suspicious" bed movement.
When it does so, the mattress then texts you telling you that someone is, well, getting jiggy with it on your bed.
The springs contain vibration sensors that tell you in excruciating detail just what your partner is getting up to while you're away – including the speed of the bouncing and the intensity of the impact, as well as exactly which part of the bed they are using.
The Smarttress is set to cost $1,750 (£1,220/€1,540) and is being branded as "the first mattress that detects deception" and "the only mattress that lets you rest 24 hours".
The mattress is still in pre-production but you can express interest through their website. A video has also been released showing the Smarttress being tested to prove it isn't a prank, with the app soon to be available through the App Store and Google Play.
The firm said it decided to make the mattress after a huge rise in infidelity, especially in its home market of Spain, thanks to the rise of dating apps.
The question, is, though, will Durmet start making Lover Detection Systems for couches, the kitchen table, and back seat of the car too?
And then there's the small problem of the fact that if you're going to cheat, you probably won't do it at home.