The sun-powered Solar Impulse 2 aircraft has taken off successfully from New York in a bid to cross the Atlantic.
The ocean crossing is one of the most difficult legs of the plane's attempt to circumnavigate the globe using just solar power.
It is the first time a plane has attempted to fly over the Atlantic using nothing but energy from the sun.
Pilot Bertrand Piccard will be ASLEEP for part of the flight, taking repeated short naps during the journey — much as sailers do while sailing alone on long passages.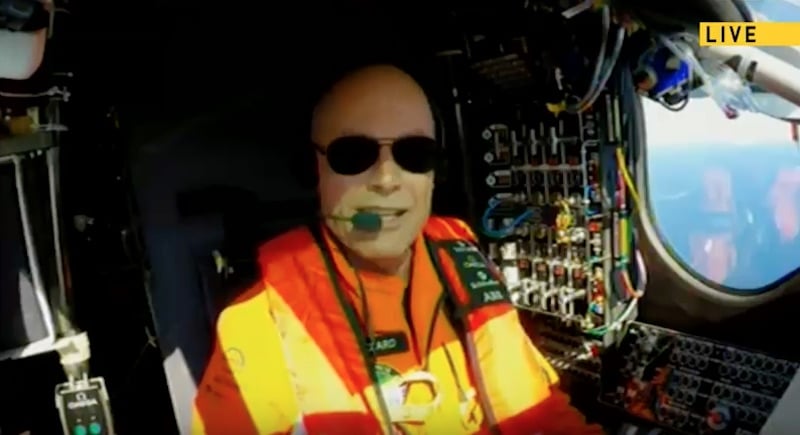 The aircraft took off from New York's JFK airport at 2.30am local time. The journey is being streamed live on YouTube.
The flight is expected to take around 90 hours to complete, with the plane set to finish its journey — if successful — in Seville, Spain.
It had been due to start its crossing on Sunday but the take-off was delayed because of unsuitable weather conditions.
Solar Impulse 2 has a wingspan of 236ft (72 meters), with the top of its wings covered in 17,000 solar cells.
The energy is then transferred to electric motors which power its four propellers.
The plane's round-the-world attempt started in March 2015 in Abu Dhabi and it has already crossed the Pacific ocean, flying from Nagoya to Hawaii then on to San Fransisco before travelling to New York.