We've seen some pretty cool amplifiers over the years — but this one made out of an Altoids mint tin is (literally) a breath of fresh air.
They were made by a music fan who designed and constructed the whole set-up himself, before posting the process on Imgur.
He started out by designing the PCB using EAGLE CAD in a shape to fit the Altoids tin, before getting ten of them printed off by Seeedstudio — which took about a month and cost him $25.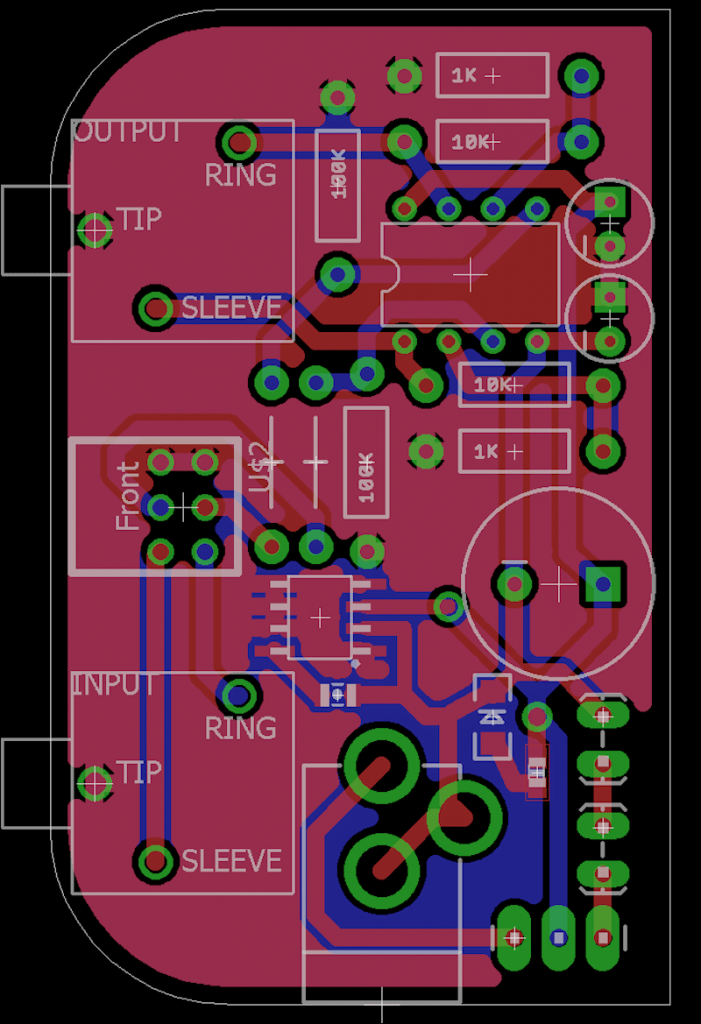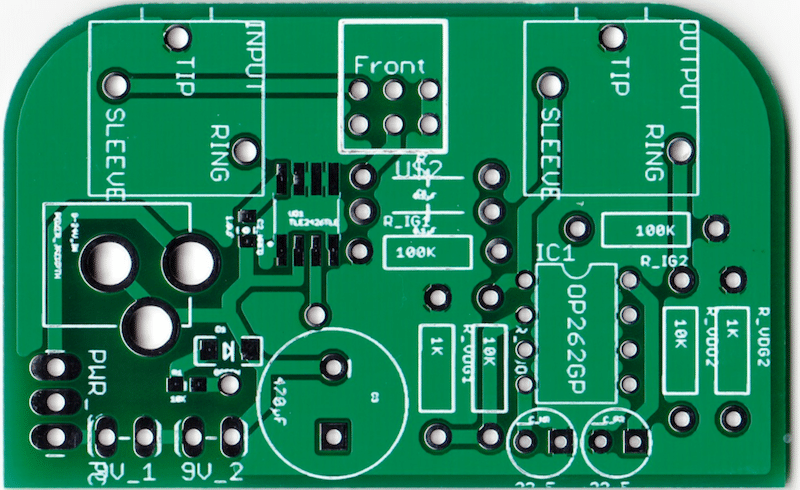 Once they arrived, he ordered the parts from Digikey before testing the circuits and making sure the input, output and DC jacks worked.
He then used 3D printing to create a guide so he could drill the holes in the exact places they needed to be, and to create spacers to hold the switch, jacks and volume control in place.
He says the op amp — the chip behind the whole thing — can be switched for different ones if you want a slightly different sound.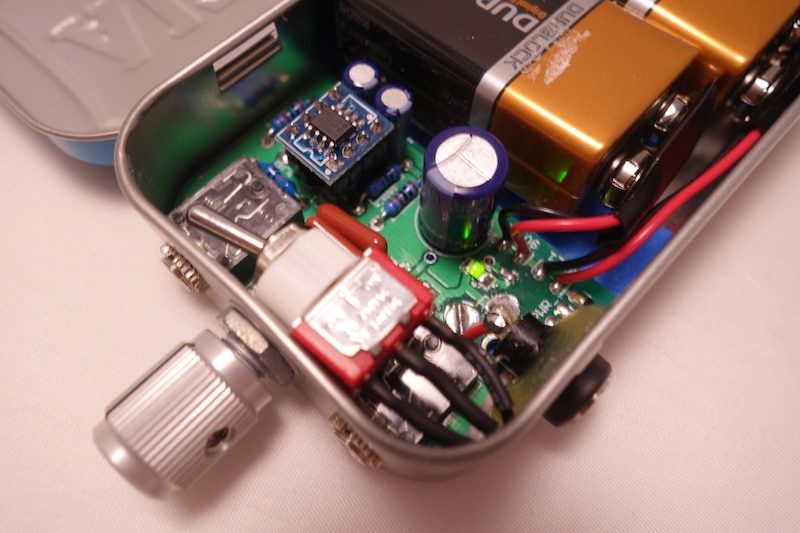 And here's the finished product, with the output on the left, next to the volume potentiometer and the input on the right. The DC jack is on the side, with the whole set-up powered by two 9V batteries.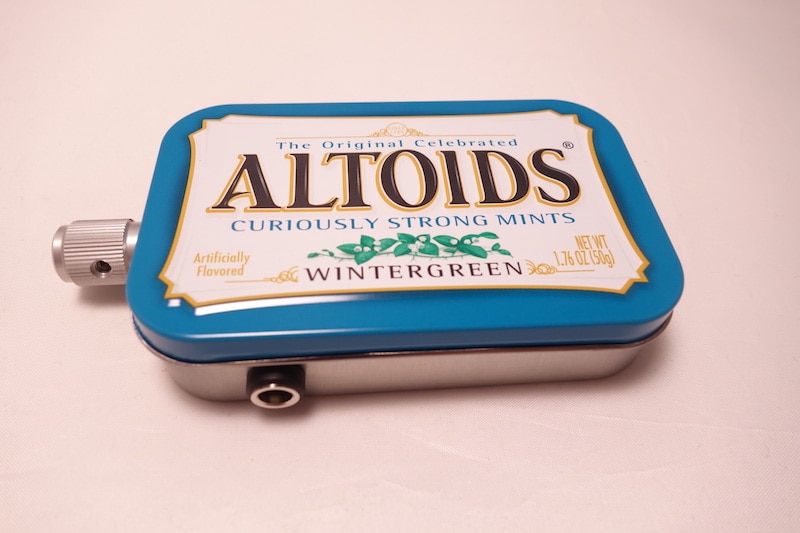 Here's the rest of the ones he made.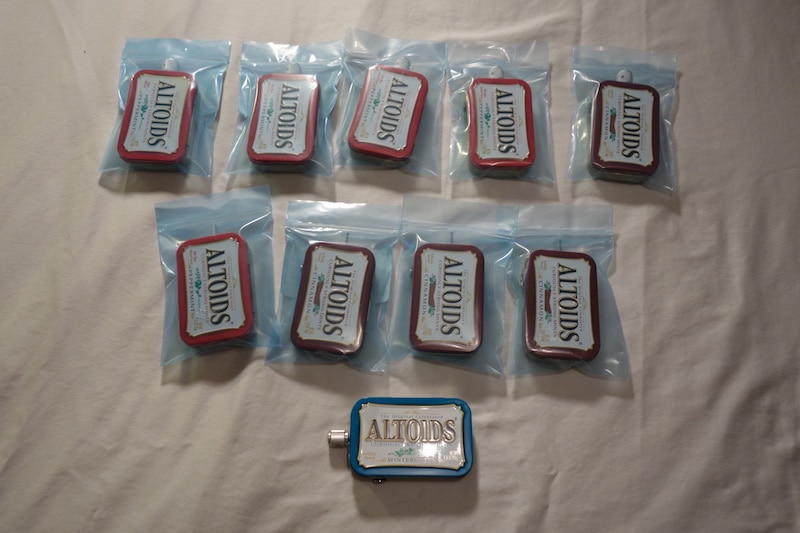 The amps can be used to boost the output of things like your phone and computer, and drive headphones which need more output than you've got.
He listed some of them on eBay but unfortunately they're already gone. Hopefully it won't be long before he makes some more :-)