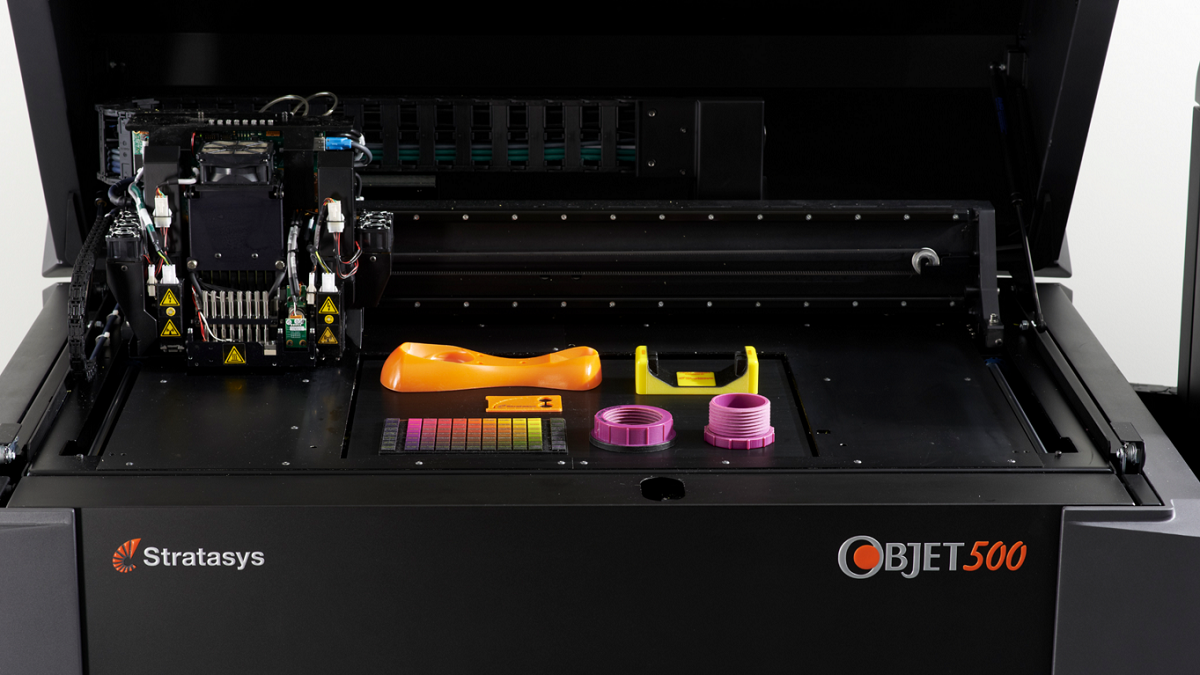 Popular 3D printing company Stratasys has confirmed carbon fiber filament for commercial, hobbyist, and semi-professional 3D printers. This is the first time that any mainstream manufacturer of 3D printers is offering the "stronger than steel and lighter than polymer" material to smaller printers outside large industries.
Stratasys is introducing its FDM ABS-CF10 material to the F123 Series 3D printers. As the name suggests, the material has ABS (Acrylonitrile Butadiene Styrene) with filaments of the material as an additive.
Carbon fiber for end-users of 3D printers could revolutionize the "hobbyists" segment:
Stratasys is launching carbon fiber material for its F123 Series 3D for the first time. By bringing the industrial-grade material to the F123 Series printers the company will open access to more end-users of the F170, F270, and F370 3D printers.
Carbon fiber for 3D printers is certainly not new. In fact, many industries actively use the material while 3D printing complex joints, fixtures, and tools.
Introducing a new ABS-based carbon fiber material to the F123 Series 3D printers! #MakeItWithStratasys https://t.co/cuN1s7cgs9

— Stratasys (@Stratasys) February 16, 2021
Carbon fiber is undoubtedly one of the favorite miracle materials that industries use in custom-created components. The material is way lighter than steel but possesses equal or more tensile strength.
It is a non-conductive material with exceptionally high thermal resistance. It can withstand a lot of stress without suffering fatigue-related micro-fractures. Engineers, and not just those who regularly use 3D printers, highly value such properties.
What exactly is Stratasys FDM ABS-CF10 material?
Needless to add, Carbon fiber is quite expensive. Hence, it is often blended with other cheaper but capable materials.
The material is one of the most preferred while making composites, which is essentially any product that has multiple materials blended or sandwiched.
As the name suggests, Stratasys FDM ABS-CF10 contains ABS or Acrylonitrile Butadiene Styrene. It is a popular thermoplastic, and not just for 3D printing. Plastic component manufacturers rely heavily on ABS to make components that may have to be in warm, moist, or other harsh environments.
Strong, lightweight ABS-based Carbon Fiber materials now available for some of the most popular @Stratasys F123 3D printers; https://t.co/z4CY3tIlvX

— Tim Greene (@tgwideformatguy) February 16, 2021
Stratasys claims components made with the material are an alternative to metal parts. FDM ABS-CF10 includes 10 percent chopped carbon fiber.
According to the manufacturer, FDM ABS-CF10 has 15 percent more strength than standard ABS and is lighter than metal. The material is more than 50 percent stiffer as well. Users can print their projects with a high degree of accuracy using the material.
Stratasys assures the material will be available to F123 Series 3D printers starting April 2021. The company is confident that the additive manufacturing market for polymer jibs and fixtures is expected to be almost a $600 million market by 2023.