Elon Musk, SpaceX's chief executive, has posted a couple of photos on his Twitter account showing last week's failed landing of the Falcon 9 rocket.
The Falcon 9 had successfully launched the Dragon capsule to the International Space Station, and this landing of the first stage was part of plans to make the launch vehicle partly reusable. The ambitious goal was to land the rocket on a floating barge in the Atlantic Ocean.
However, the pictures posted by Musk show the rocket hit the platform at an angle. This smashed the legs and part of the engine. Seemingly the fins guiding the landing ran out of hydraulic fluid.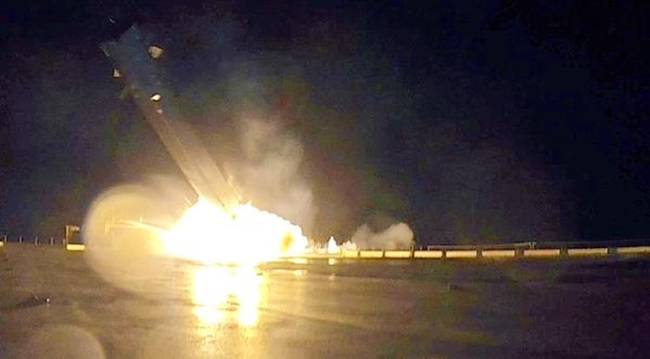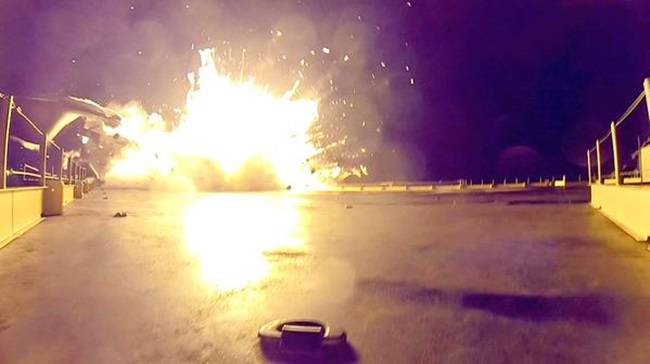 Tweeting Musk said: "Rocket hits hard at ~45 deg angle, smashing legs and engine section," and then "Residual fuel and oxygen combine" with a picture showing the rocket exploding.
The landing platform only suffered minor damage.
Musk says he judges the attempt a success and it has to be said hitting a floating barge in the Atlantic Ocean is quite a feat. Previously the rockets have been brought down onto the water.
Space X has a $1.6 billion contract with NASA for up to 12 resupply missions to the International Space Station.
You can watch a spectacular video of the crash posted on Vine below. Turn on the volume!