Microsoft is deep in the development of Windows 10 Cloud PC. As the name suggests, users will gain access to a cloud-based, remotely hosted, Windows 10 OS session.
Windows 10 Cloud PC will reportedly arrive in the first half of 2021. Some details surrounding the OS-as-a-service have now leaked online. They indicate Microsoft has already built the system and is checking the functionality.
What is Microsoft Windows 10 Cloud PC?
The Microsoft Windows 10 Cloud PC is essentially a service that offers an entire operating system and the apps as well as services through remotely hosted servers. According to reports, the Cloud PC platform is a new Azure-based service built on top of "Windows Virtual Desktop".
Microsoft is attempting to "redefine the Modern Workplace, and revolutionize computing environments." Hence, instead of running a local installation of Windows 10 OS, the company could offer remotely hosted sessions with varying tiers of power and performance for individuals and companies.
With Windows 10 Cloud PC, users or subscribers will gain access to their own virtual personal desktop in the cloud. After a secure login, users can operate such a Windows 10 OS session from anywhere.
Users can equate accessing their Cloud PC session to accessing OneDrive or Google Drive files. Microsoft will host the Cloud PC sessions on Microsoft Azure servers.
Windows OS users are familiar with the Microsoft Remote Desktop Platform (RDP). Hence, they can access a customized session using the Microsoft Remote Desktop app which is available for Windows, Android, and iOS.
Windows 10 Cloud PC platform will take RDP even further:
The Remote Desktop app currently mirrors the desktop screen to the users' phones or devices. The Windows 10 Cloud PC platform will take things to the next level. Instead of mirroring a locally installed Windows 10 OS, Cloud PC will offer a virtualized version of the OS in the cloud.
The Cloud PC platform should offer standard x86 and x64 apps. Users could run 32-bit and 64-bit applications which Microsoft can offer as per subscription and requirement.
Traditionally, Windows 10 users were limited by the hardware of their computers. However, the Cloud PC platform will come in at least three different configurations depending on the need and requirements.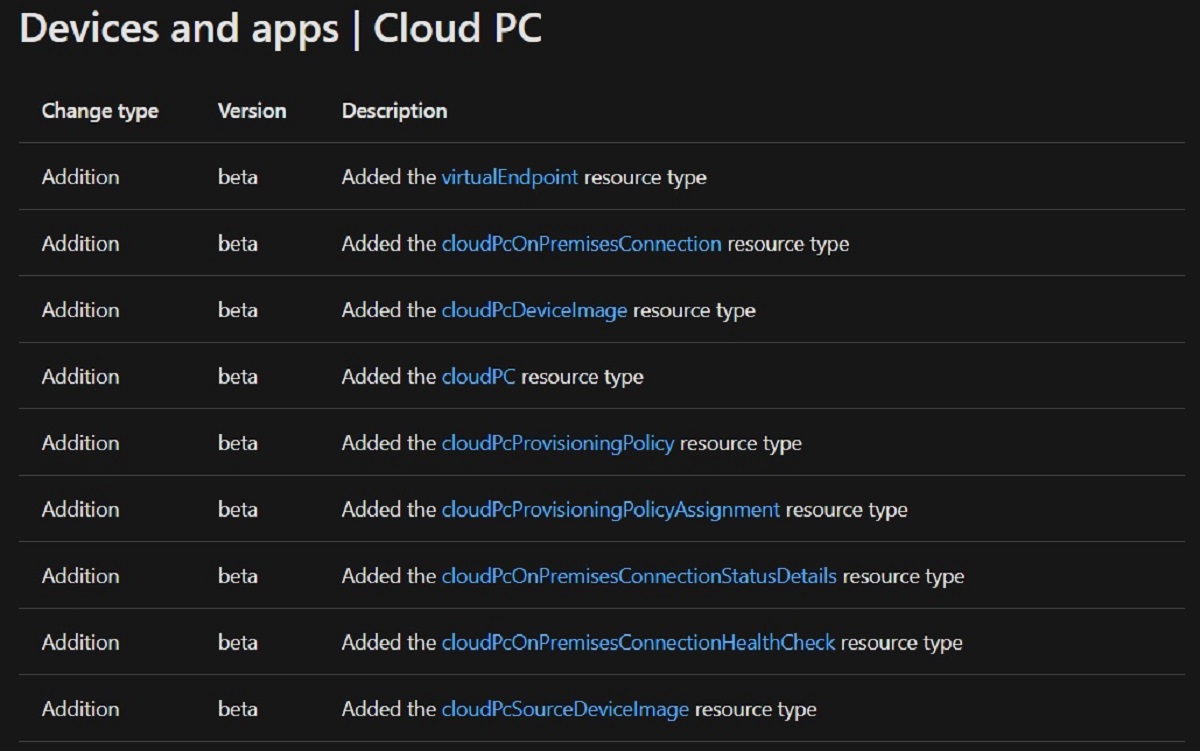 Microsoft is reportedly planning to offer Medium (general-purpose computing), Heavy (better performance), and Advanced (business customers) sessions of Cloud PC.
According to a new support document, Microsoft Cloud PC will also use benefit from Graph technology. It is a tool for real-time collaboration, has Azure integration, and several other work-centric other features.
Microsoft has updated Graph v1.0. The company has included new APIs for Cloud PC. This development strongly suggests Microsoft is ready to roll out Cloud PC in the near future.
Is Windows 10X a part of the Cloud PC platform?
Windows 10X is a lightweight fork of Windows 10 OS. As a lightweight and web-based OS, it is rather limited in functionality. The OS cannot run 32-bit or 64-bit applications natively.
Windows 10X can, however, run PWA (Progressive Web Apps) and apps designed for UWP (Universal Windows Platform). Hence, the Cloud PC platform appears ideal for Windows 10X.
Users with Windows 10X as their primary OS could gain access to 32-Bit and 64-Bit applications which can run on remotely hosted servers via the Windows Store.