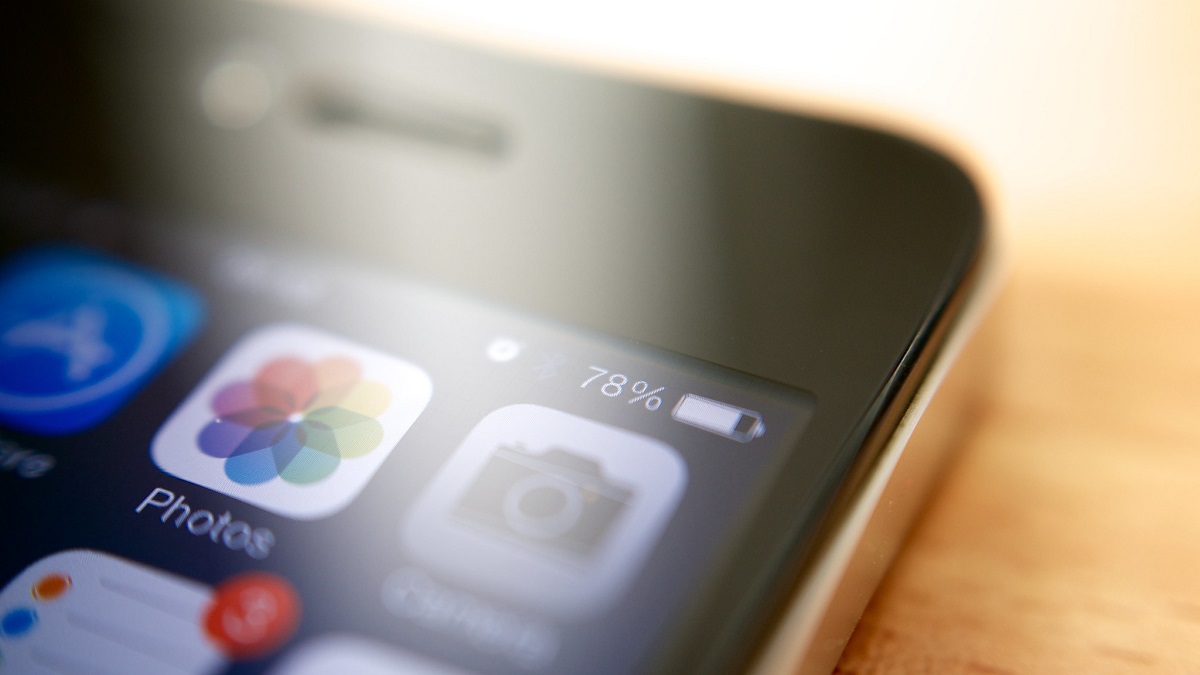 An Apple iPhone, just like any other Android smartphone, runs on a Lithium-ion battery. Apple Inc. does not offer detailed statistics about the battery that powers iPhones in a simple manner. But there are ways to read and understand the battery wear of Apple-branded devices.
A battery, no matter how large or small, suffers from charging cycles, regular wear, and abuse. Apple Inc. does offer a way to log detailed information about the battery powering iPhone devices. However, accessing the same is not straightforward.
Apple Inc. does not offer an app to read battery statistics on an iPhone device:
Neither Google nor Apple Inc. offers detailed information about the Lithium-ion batteries that power Android smartphones and iPhone devices respectively. However, the iOS operating system that powers an iPhone does collect a lot more information about the battery of an iPhone.
Apple Inc. does offer an easy way to see some battery statistics on an iPhone. But the information is non-specific. It does not offer numbers, and hence, there's no clarity about the health of an iPhone's battery.
Following our last week's preview into the new iPhone 13 series' A15 chip, we have a closer look how the new display generation and screen efficiency ties in with the SoC efficiency and increased battery capacities this generation.https://t.co/NCTO8aup6L pic.twitter.com/WPPEY5PW3N

— AnandTech (@anandtech) October 11, 2021
Incidentally, Apple Inc. does allow access to detailed information about the battery powering an iPhone, but the owners must accept the company's terms and conditions.
There's no specific app for iOS or iPadOS that offers any detailed information about batteries powering these devices. However, Apple Inc. has embedded analytics tools that can collect valuable information.
iPhone 13 Pro Max battery is a champ! On my second day later night and I still can't kill the battery, at 21% while typing this tweet! Thank you @Apple for the huge improvement on iPhone 13 series battery 🙏🏼 pic.twitter.com/ZptIQbUHUM

— Hamza Jebbour (@HJebbour) October 14, 2021
To get started, iPhone owners must head over to Settings -> Privacy, then scroll to the bottom and tap on Analytics & Improvements. Here, click on Analytics Data.
The Analytics Data setting becomes available only if iPhone users have enabled Share iPhone Analytics (or Share iPhone & Watch Analytics). Simply put, users can log information on their iPhone devices only if they agree to share the same with Apple Inc.
How to access the vital information and statistics of an Apple iPhone battery?
After activating Analytics Data, iPhone owners will have to wait for a few days for their devices to log or collect data. Incidentally, even after an iPhone has collected the relevant information, and shared the same with Apple Inc., there's no app that can make sense of the same.
When iPhone owners click on Analytics Data, they will see a long list of files. There's no clear indication about what these files contain, or where to look for battery information.
Here's what Apple doesn't want you to know about your iPhone's battery https://t.co/5BywS7Wvkk

— ZDNet (@ZDNet) October 14, 2021
iPhone owners who wish to access battery statistics must find a file starting with the name log-aggregated. There could be several such files, but all have timestamps. Hence, access the latest one.
The latest log-aggregated file should be at the bottom of the list. Tap on the same, and the iPhone will open it. Needless to mention, here too the information isn't easy to decipher.
Nonetheless, search for BatteryCycleCount. This should give a clear idea about how many charge and discharge cycles the battery has gone through.
OMG, my iphone 11 battery capacity down to 83% since i bought it in Feb last year. 😢😢 pic.twitter.com/RoR4db97p4

— ChernChom (@ChickyChompz) October 12, 2021
The second important metric is MaximumFCC, which refers to the maximum capacity of a new iPhone battery. Measured in mAH (milliamp-hour), this figure would be slightly higher than the rated capacity of the iPhone's battery.
The most important metric would undoubtedly be the NominalChargeCapacity. This figure gives the actual and current, capacity of the iPhone battery. An older iPhone would obviously have a battery whose NominalChargeCapacity is lower than the MaximumFCC.
Reports indicate a Lithium-ion battery loses about one percentage point for every 25 cycles. Apple Inc. claims an iPhone battery should retain 80 percent of its capacity after 500 recharge cycles. Hence, such information should be very useful to iPhone owners.