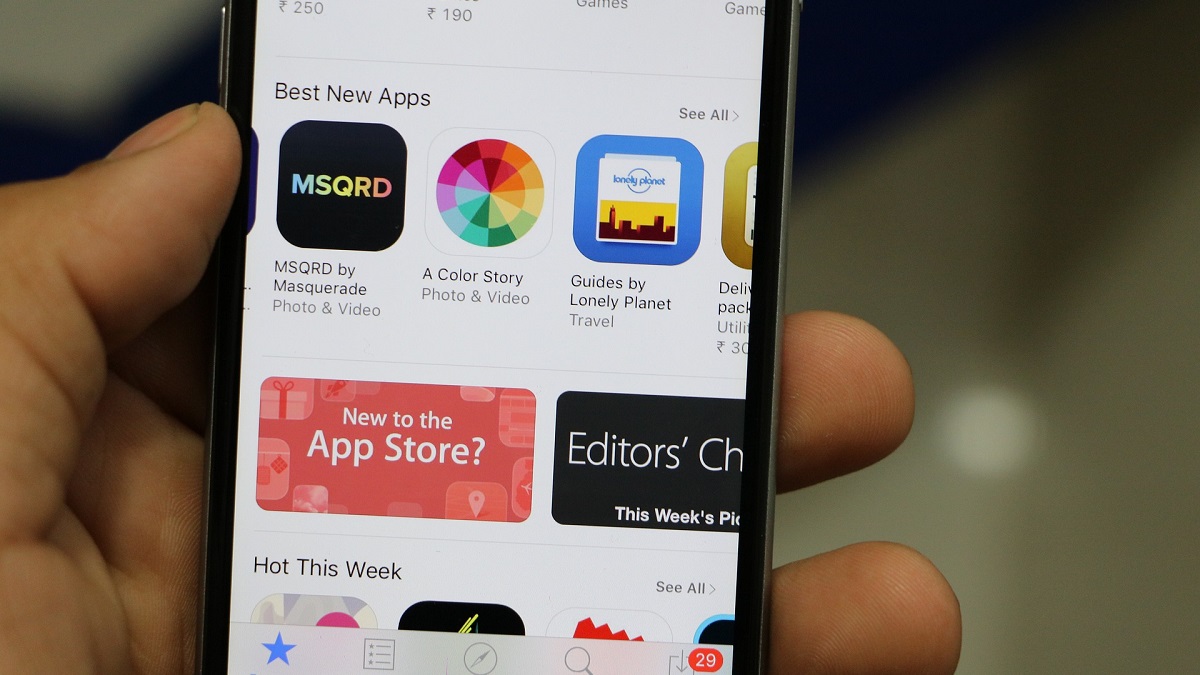 The Arizona House Bill 2005 has suddenly vanished into thin air. The controversial piece of legislature was abruptly pulled, and the chances of its revival are slim, at best.
The proposed Arizona App Store Bill, which could have sent a developer-friendly precedent, has all but died. Apart from the multiple pro-developer aspects, the proposed piece of legislature may have allowed alternative payment systems on Android and iOS.
Why did Arizona House Bill 2005 sputter and fizz out before it could be voted into law?
The Arizona House Bill 2005 was a special piece of legislature, but it seems to have died at the hands of lobbyists. Incidentally, the bill had won a landmark victory in the Arizona House of Representatives earlier this month.
Simply put, had the sponsors of the bill put it up for a vote, it could have sped through the process of becoming law. However, the concerned Senate decided to pull the bill at the last minute.
Arizona is in the process of wrapping up its congressional session next month. In other words, there's little to no chance of the HB2005 coming up again for hearing and vote, at least this year.
Arizona Bill Aimed At Fortnite-Apple Dispute Appears To Be Dead: A proposed Arizona bill that appeared primed to insert the state in the middle of the ongoing legal battle between Epic and Apple/Google looks to be dead on arrival. Arizona House Bill 2005… https://t.co/g0fq9sIvfP pic.twitter.com/WKpwm7aJgM

— @globalfirstnews (@globalfirstnews) March 31, 2021
The commonly accepted theory behind the HB2005 abrupt disappearance seems to be fear of uncertainty. It seems committee members who were once staunchly supporting the bill, suddenly started wavering or dithering.
Essentially, the suddenly developed fear and uncertainty of the bill may have diluted the conviction of the Senate. It seems committed members weren't sure the bill could stand the trial of votes.
An #Arizona #bill which would have allowed mobile #app #developers to bypass the 30% fees on #Android and #iOS App Stores mysteriously disappeared last weekhttps://t.co/HA71sdzSP4 #lobbyists #politics #bigtech #Google #Apple #HB2005

— Bridg8 Software (@Bridg8Soft) March 31, 2021
While no publication or member of the Arizona government will openly agree, it may have been the intense lobbying from tech giants that successfully derailed the HB2005.
The untimely death of the Arizona House Bill 2005 midair, clearly illustrates the immense power of tech titans like Apple and Google. Moreover, it subtly highlights how desperately these companies want to retain absolute control over their App Stores.
Why was the HB2005 important to developers?
The Arizona House Bill 2005 or HB2005 is one of several reforms that developers wish to bring to App Stores. Needless to add, Apple and Google currently control the two most powerful and lucrative App Stores.
Google's Android Play Store does have alternatives. Users can install third-party App Stores. However, Google actively discourages installing them.
Arizona Bill That Would Let Developers Avoid Apple's In-App Purchase Rules Scrapped After Intense Lobbying: Arizona's proposed state bill "HB2005", that would provide developers with an alternative to Google and Apple's in-app… https://t.co/37p6JSxov1 #Apple #Mac #Rumors pic.twitter.com/KpOSB0JNH1

— AldoMedia, LLC. 📎 (@AldoMedia) March 31, 2021
Apple Inc. is far stricter when it comes to protecting the iOS iPhone ecosystem. While there are security lapses, the company promises it verifies each and every app submission.
More specifically, the Apple App Store and iOS iPhone are closely guarded and protected. Developers must submit their creations and await approval.
Apple and Google have partnered to censor, bully, and gouge app developers out of billions of dollars. Proud that Arizona is leading the fight against the Big Tech monopoly with House Bill 2005.https://t.co/AJOSe1dYNc

— Rep. Paul Gosar, DDS (@RepGosar) March 24, 2021
Additionally, app developers must pay a 30 percent commission to Google and Apple from their revenues through the App Store. On top of the same, Apple insists developers must use their own payment mechanism for any and all purchases.
Incidentally, both the companies have initiated programs that can benefit app developers who are just starting out. However, app creators claim there's a lot to be done.
Incidentally, large tech companies such as Microsoft, Amazon, NVIDIA, and others, are experimenting with alternate techniques to bypass Apple Inc.'s iOS policies. Interestingly, the iPhone maker itself admits there are other ways.
Moving ahead, the Coalition for App Fairness (CAF), an industry group consisting of Apple critics and competitors like Fortnite maker Epic Games and Spotify, could attempt something else. However, the legislative highway appears barracked and fortified with deep pockets of tech giants.