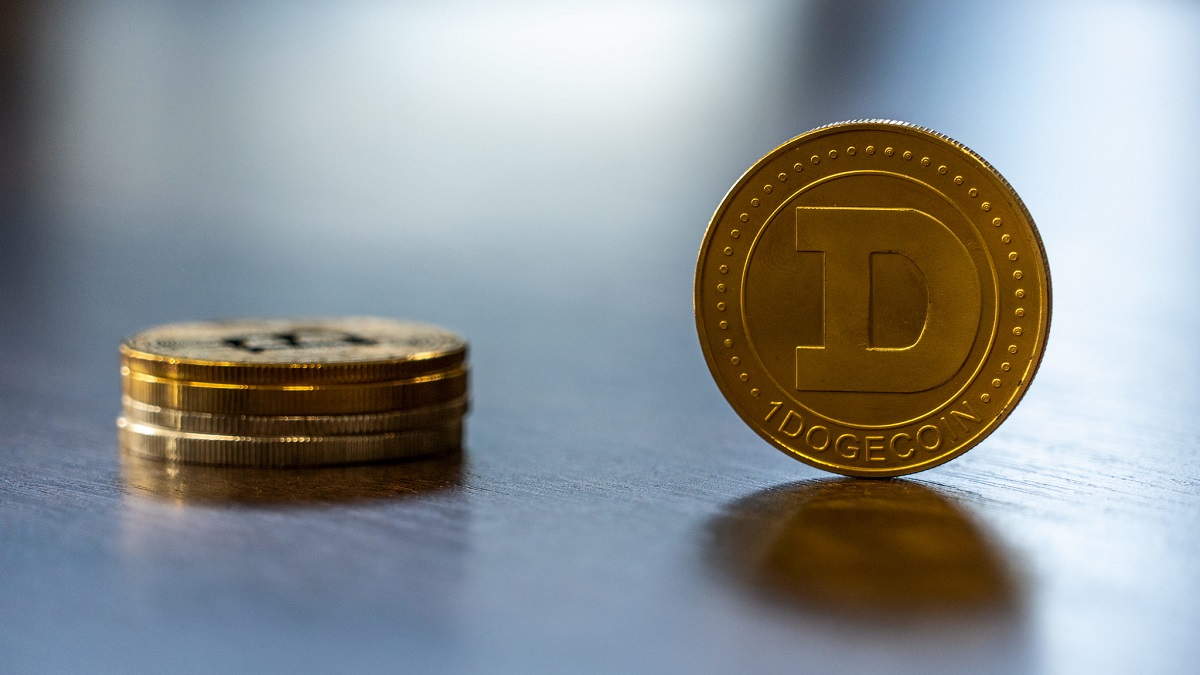 After Bitcoin and Ethereum, the internet is going after Dogecoin. The meme-inspired cryptocurrency has been the news for a variety of reasons, driving the valuations to record highs.
Dogecoin or DOGE appears to be just like any other cryptocurrency, at least on the trading or investing front. It can also be mined. However, the simplest way to invest in Dogecoin is to buy it with real money.
What is Dogecoin and is it a serious cryptocurrency?
Dogecoin is a peer-to-peer and open-source digital currency. The creators of the cryptocurrency wanted to create a more memorable cryptocurrency project to help the public understand the technology behind blockchain technology.
Much happy! Very day! We've lowered the minimum order size from 10 $DOGE to 1 $DOGE. You can now build up your doge empire one coin at a time. We've also lowered the minimum order size for $BTC (0.000001) and $ETH (0.0001) so it's easier for anybody to invest in crypto. 🥳 pic.twitter.com/p8lCUZJhdp

— Robinhood (@RobinhoodApp) April 20, 2021
DOGE relies on the same basic technology as other cryptocurrencies like Bitcoin. It is currently the 13th largest cryptocurrency project by total market capitalization. In terms of numbers, it has a market capitalization of about $6 Billion and needless to add, could go way higher.
How to invest in DOGE?
The first step in buying Dogecoin is to open an online account with a cryptocurrency broker. Incidentally, DOGE is one of the easiest to invest in and accords affordable trading.
Needless to mention, each broker is unique. Hence, first-time buyers must look at the broker's fee and commission schedule. Thereafter, get acquainted with the basic features and tools.
Some brokers even offer access to other or competing markets. This means some platforms focus on offering the largest selection of coins and tokens, while others combine cryptocurrency market access with stock, forex, etc.
@dogecoin is now available with Webull Crypto 😍 #Webull pic.twitter.com/yQ26d81H8E

— Webull (@WebullGlobal) April 20, 2021
The second step is to fund the online account and make a purchase. Funding the online account is quite simple. It merely involves transferring funds from a bank account into an account for cryptocurrencies.
Making the first purchase, however, can be a little tricky. Buyers must understand the basic order types. Nonetheless, buyers can simply go ahead and place an order to get the ball rolling.
To get started, buyers can simply place an order for DOGE after deciding how much to invest. Buyers should not borrow funds to invest in cryptocurrency as they are quite volatile.
Get a Dogecoin wallet for portability:
A cryptocurrency wallet provides investors with a private set of keys that they can use to store their Dogecoin off of an exchange. Moreover, a wallet helps keep the investment safe as cryptocurrency exchanges may be targeted.
Market Analysts are predicting that #Dogecoin is likely to hit $10 (R150) this year… i.e. 2021! 🙆‍♂️🙆‍♂️

And that's what my Expert Indicator is showing me as well. A great up spike is inevitable. 🤦‍♂️🤦‍♂️#DogecoinToTheMoon 🔥🔥🔥 pic.twitter.com/OJENeh1xc7

— 🧘‍♂️Tbg Morningstar⭐ (@Tbg_4Real) April 21, 2021
There are 2 major types of cryptocurrency wallets: hot software wallets and cold hardware storage wallets. Software wallets are free, but they must be connected to the internet in order to access investments. Hardware wallets store virtual coins offline for maximum security.
Although there are few options, Dogecoin also offers its own simple, intuitive wallet option for both desktop and mobile. Just head over to the Dogecoin Wallet, select the operating system, download and execute the wallet, and start safely storing Dogecoin online. Dogecoin Wallet is available for free on the Google Play store.