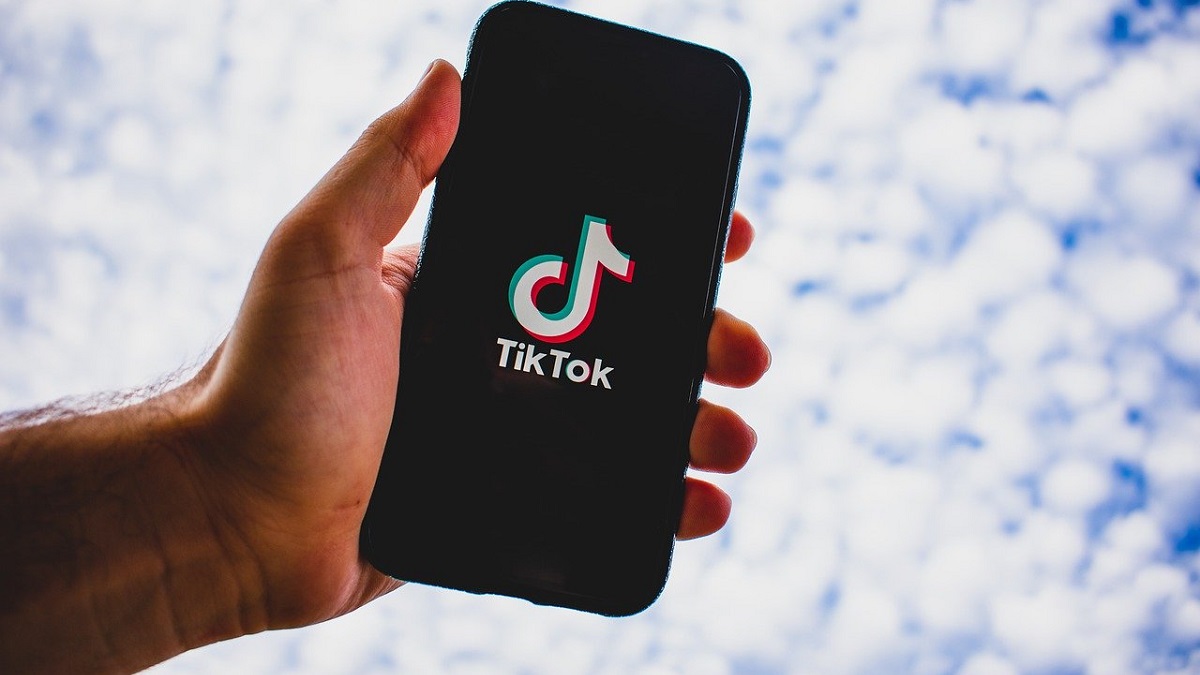 TikTok was undoubtedly one of the hottest and most persistent social media platforms of 2020. With Retroplay, TikTok users have an opportunity to dive deep into the fun once again, and know some statistics about their usage.
2020 was the year TikTok rose to fame, skirted multiple controversies, and kept its millions of users busy with following weird trends or simply watching ultra-short videos. Now an app that has just landed on App Stores, offers TikTok users details about their usage of the platform.
Retroplay follows in Spotify Wrapped and Instagram Top 9?
Just last week, Spotify dropped its Spotify Wrapped 2020 Edition. Apple Music already has a rather boring Apple Music Wrapped. Then there's Instagram Top 9. Similarly, now there's TikTok Retroplay for the ultra-short video-based social media platform.
With Retroplay, TikTok users can see their past year as a review. Essentially, Retroplay is a separate app. The Retroplay app just launched on December 9th. It allows TikTok users to see statistics about the TikTok videos they made and viewed in 2020.
Inside the app, users can view their top ten most-viewed videos. They can also create a highlight reel that takes five seconds from each of these most consumed videos. At the end of the reel, it will give some more stats including the total number of followers, views, likes, and videos.
Users who are not interested in a highlight reel, can also opt for a snapshot which will sum up all of the yearly statistics in a pleasant image that can be shared on social media.
How to use Retroplay for TikTok?
An app called Retroplay is currently available for the Apple iOS. The one for Android is currently facing a few issues, but should be workable shortly. The app uses TikTok username to generate lists of the users' most-viewed TikTok videos.
But the main intention behind Retroplay for TikTok appears to be social media shares. The Highlight Reel could be an important tool for serisous TikTok content creators. Using the feature, TikTokers, as they are called, can boost visibility and exposure on multiple social media platforms.
Retroplay can help show users what their followers heavily engaged with on their profile and what kind of videos failed to garner an audience. To use Retroplay, users do need to have a minimum of four videos uploaded to the platform and a public account. Given the ultra-short duration of videos and the level of addiction, the majority of TikTok users should be able to use Retroplay.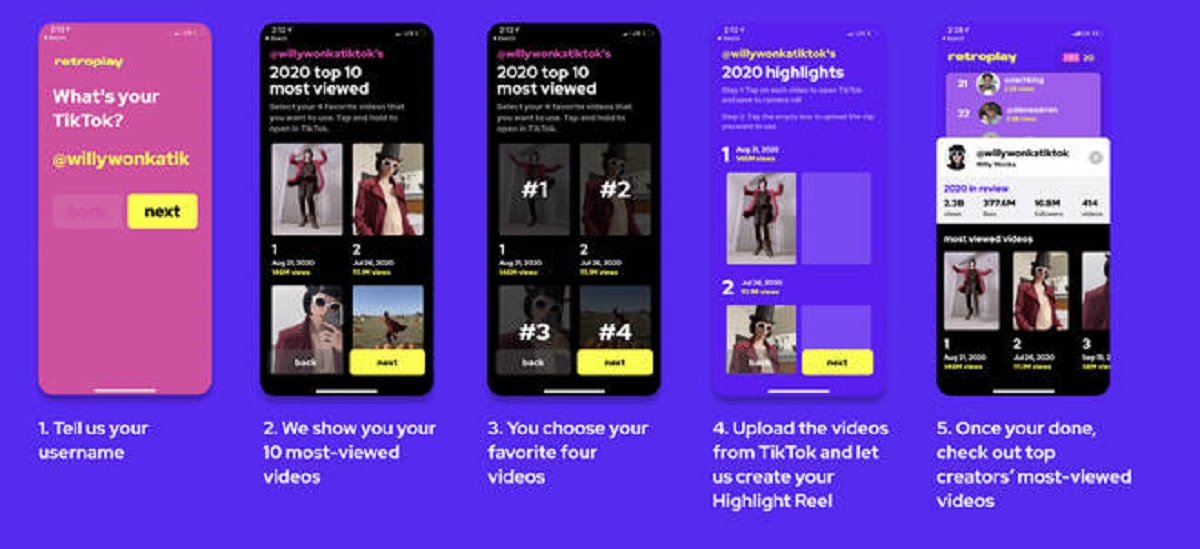 To know your most-viewed TikTok videos of 2020, you will have to rely on Retroplay's Highlight Reel.
On the app, users will be able to find their 10 most-viewed videos. Four of those videos can then be turned into a short Highlight Reel with 5-second clips from each video by following this method:
Tap on 'Create' at the bottom of the screen, select 'Highlight Reel', and type your username into the app.
Retroplay will then show you your top 10 most-viewed videos.
Select your 4 favorite videos. To do this, tap on the video to select it. (You can hold the video to watch it in full on TikTok.)
Once you've selected your 4 videos, tap each one to open it in TikTok and save them to your camera roll.
Upload the 4 videos into the empty boxes next to the videos on Retroplay.
Save your Highlight Reel and share your end of year report on TikTok or Instagram!
TitkTok Retroplay offers other benefits as well:
Retroplay's Snapshot shows users their key TikTok statistics from the year. A username is all that is needed for Retroplay to present an infographic that will reveal how many total views the user's videos got in 2020, along with the total amount of likes. It'll also show how many followers the user has, and how many videos they posted.
Retroplay 2020 Snapshot #TikTok: @divaminor pic.twitter.com/SAi8NdW4DN

— Am I next? #BlackLivesMatter (@divaminor) December 10, 2020
Retroplay also allows users to see a list of the most-viewed creators and most-viewed videos of the year. The app also has a feature that allows users to vote for some of their favorite TikTok creators and videos.
To vote, users need to link their Apple or Google account to the app. TikTok users can also buy tickets and collect creator cards to access other exclusive features through Retroplay.